Eric Swalwell
A former college soccer player who served extensively in local government and ran a 2020 Presidential campaign centered around gun control.
Exit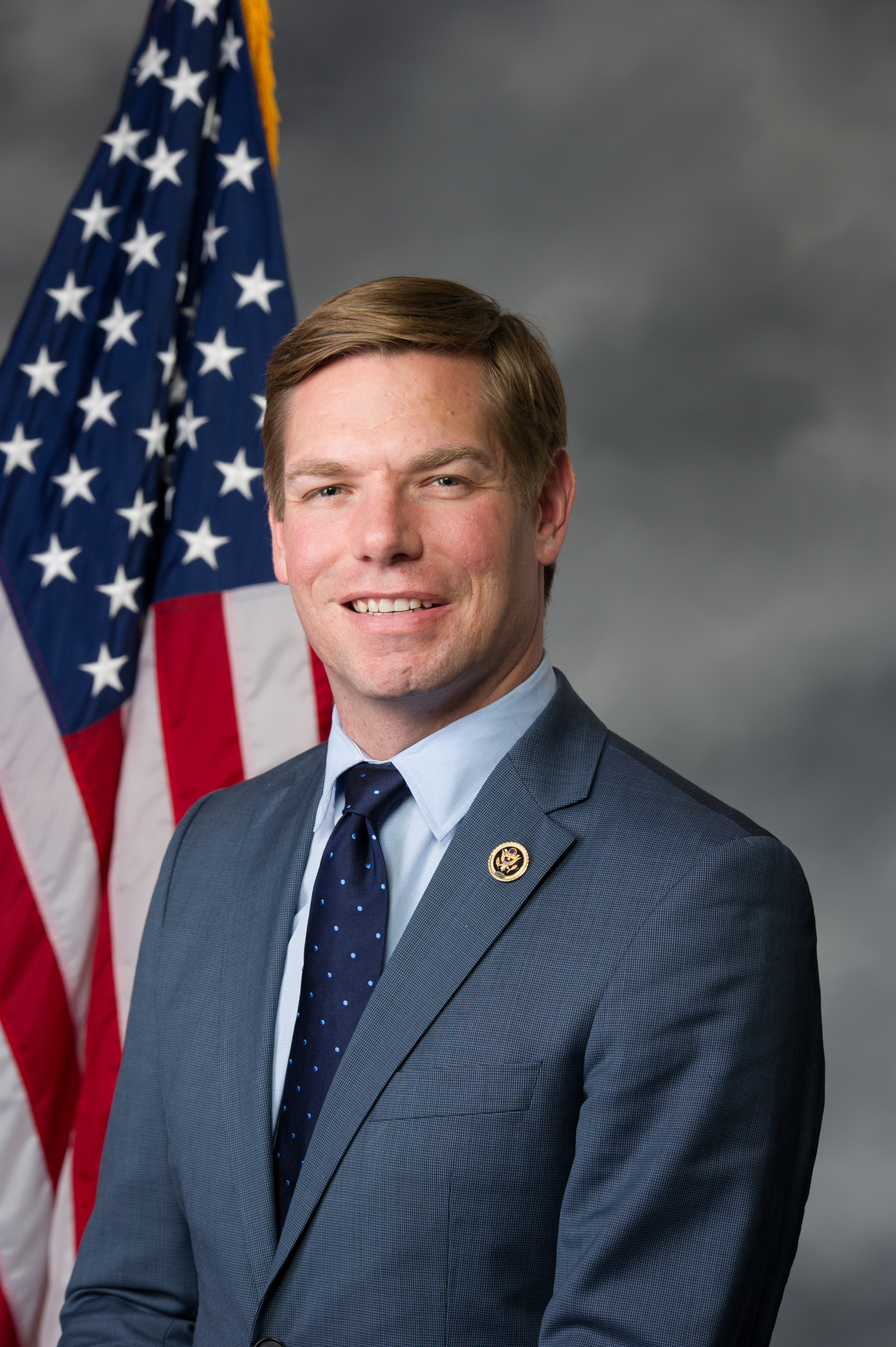 EricSwalwell
42, California — 15, D
Who are they?
A former college soccer player who served extensively in local government and ran a 2020 Presidential campaign centered around gun control. Even though his presidential run faded into the background, Eric's 2021 was still spent advocating for more gun safety as the world saw an unfortunate return on mass shootings as Americans emerged from quarantine.
Pre-Congress?
Eric worked as a deputy district attorney and served on the Dublin, CA Heritage & Cultural Arts Commission and Dublin, CA Planning Commission. He later was elected to Dublin City Council before running for Congress.
Latest Headlines
01.31.2022
Before being sworn into Congress in 2013, Eric served on the Dublin, CA City Council. In recent years, Eric has earned himself the reputation of being a fierce advocate of stricter gun control (he even ran a 2020 Presidential campaign centered around the issue). Eric has made headlines several times as he is one of the harshest and most outspoken critics of former President Trump on our platform.
01.13.2022
Not So Fast…
You may recall Democrats taking unprecedented action when they stripped Rep. Marjorie Taylor Greene and Rep. Paul Gosar of their committee assignments for some rather, let's just say, unsavory actions. Well, as the 2022 midterms draw nearer, could-be Speaker Kevin McCarthy (R-CA) is foaming at the mouth to get back at Dems with a taste of their own medicine. And Eric is on the chopping block. McCarthy said this week that he would strip Eric of his assignments based on his past contact with a Chinese spy (despite the fact that Eric disclosed the info to the FBI). However, it's not November yet and Eric's not going to go so quietly – "If he thinks he's silencing me, he's not."
12.29.2021
Eric's 2021 Roundup!
Eric has used his year to dive into the issue of gun control and safety. Since taking office, Eric has made gun violence one of the pillars of his agenda. He noted that by February of this year, more people in the U.S. are killed by gun violence than in other countries during an entire year. Eric sponsored the bipartisan NICS Denial Notification Act, which requires federal law enforcement to notify state authorities within 24 hours when an eligible person tries to purchase a firearm by lying on a background check. After a shooting in Indiana where a gunman legally bought two semi-automatic rifles months after a gun was seized from him over his mental health, Eric tweeted that the 3 step road to preventing tragic situations like these are universal background checks, a federal red flag law, and a ban on assault weapons.
12.16.2021
When Disaster Strikes
That's one of those sayings that you hate to ever think about but when the prophecy comes true, you're grateful you gave it some consideration. Such is the tragic case for so many communities across this country, most of which stemming from our aggressively changing climate. Now, Eric has introduced a bipartisan bill to help communities better prepare for, respond to, and recover from natural disasters. The bill would make several changes to FEMA's pre-disaster mitigation grant program by increasing funding, ensuring that communities who need it most get access to this funding. It would also improve data collection to better track and manage resources before and after natural disasters. Indeed, proper planning does often times prevent poor performance.
12.02.2021
What's Your Crypto Wallet?
Are you invested in crypto? Eric joined his Republican colleagues to make sure that there is legislation to provide clarity around digital asset reporting provisions. The Keep Innovation in America Act will fix the digital asset reporting provisions in the Infrastructure Investment Act and provide clarity for technology innovators and entrepreneurs. Eric and other PP leaders like Anthony Gonzalez (R-OH) and Ro Khanna (D-CA) are supporters. Hopefully this legislation helps the U.S. stay ahead of the blockchain game.
MORE
Core Issues
Alternative/Renewable Energy
Expanding Education Access
Gun Safety
Next Candidate
Greg Steube
45, Florida — 17, R