Eric Swalwell
A former college soccer player who served extensively in local government and ran a 2020 Presidential campaign centered around gun control.
Exit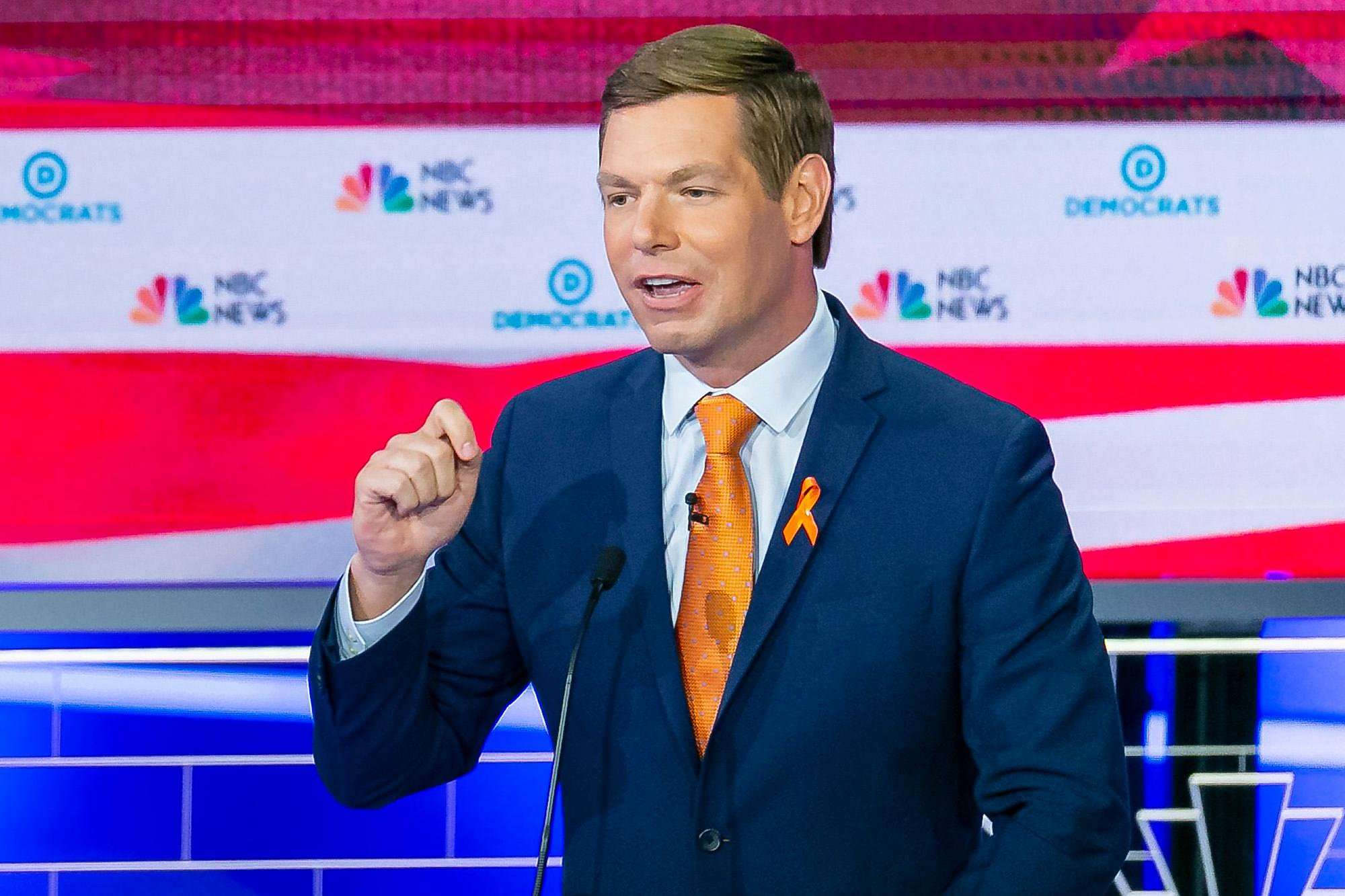 EricSwalwell
40, California — 15, D
Who are they?
A former college soccer player who served extensively in local government and ran a 2020 Presidential campaign centered around gun control.
Pre-Congress?
Eric worked as a deputy district attorney and served on the Dublin, CA Heritage & Cultural Arts Commission and Dublin, CA Planning Commission. He later was elected to Dublin City Council before running for Congress.
Latest Headlines
10.21.2021
Kind Words for the GOP
Just kidding. If we didn't already know what Eric's thought of the Republican party, his Twitter account makes it crystal clear. Eric recently wrote "this is NOT your parents' Republican Party. Kevin McCarthy just told every Republican "You're a traitor" if you don't stand with Trump. Will you, too, abandon your integrity for Trump? Or will you leave the party?" When he was later interviewed by MSNBC he said, "there are really only two camps. You're either in the camp that wants to resurrect and redeem this democracy, that includes Liz Cheney, Adam Kinzinger… or you're in the camp that wants to pull the plug and take us toward an authoritarian state." Do you agree with Eric?
10.07.2021
The Digital Generation
In a recent interview, Eric commented on the findings from the Facebook whistleblower reports and echoed Lincoln's old saying that the country can "only destroy itself from within". Eric noted that just dealing with Facebook isn't going to solve the problem alone, but rather called for a sort of digital convention that would rewrite and reexamine privacy and data security laws. Then, towards the end of the interview, he spoke directly to our mission here at Political Playlist saying, "In the 2018 midterms… we elected 29 new [Democratic] members of Congress in their 40s and under so we have a body now… who understand how these algorithms work". Amen, Eric. Amen.
09.22.2021
Discounted Healthcare, Anyone?
Eric is calling on his district to take advantage of the expansive healthcare benefits that passed through the American Rescue Plan. He commissioned a study recently that found that 36,000 residents in his district could save $6,900 per year in health insurance premiums. That's huge! The report also found that an additional 15,000 residents who are currently uninsured are eligible for healthcare subsidies. In most cases, the subsidies would reduce the monthly premium to less than $10 per month! For those living paycheck to paycheck, these subsidies could legitimately save lives.
09.10.2021
The Law of Magnets
Why has the U.S. repelled production of rare earth magnets? Even though these important raw materials can be harvested in the U.S., all rare earth magnets are sent to China for separation and processing, leaving American industry vulnerable to a limited supply chain. Eric's new bill would combat this by establishing tax incentives to encourage American companies to create their own processing facilities. Most electric cars, wind turbines, and other green technologies rely on rare earth magnets for production, meaning domestic processing of these important resources is imperative to our clean energy future. Plus, more processing facilities means more jobs, something we can all get on board with!
08.25.2021
A Line of Hope
Eric's office set up a help desk to answer questions about how to get family members out of Afghanistan and to the U.S. It turned out to be a glimmer of hope for some. One woman, who got in line at 6am – three hours before the desk opened – said she hadn't heard from her parents or brother because the internet is down where they live. Another man's brother worked for the U.S. government in Afghanistan and they're all afraid for their lives. Although all Eric's office can do right now is help check on and file Special Immigrant Visas (SIVs), many of the people who stopped by said even getting to speak to someone working in the government offered a bit of optimism.
MORE
Core Issues
Alternative/Renewable Energy
Expanding Education Access
Gun Safety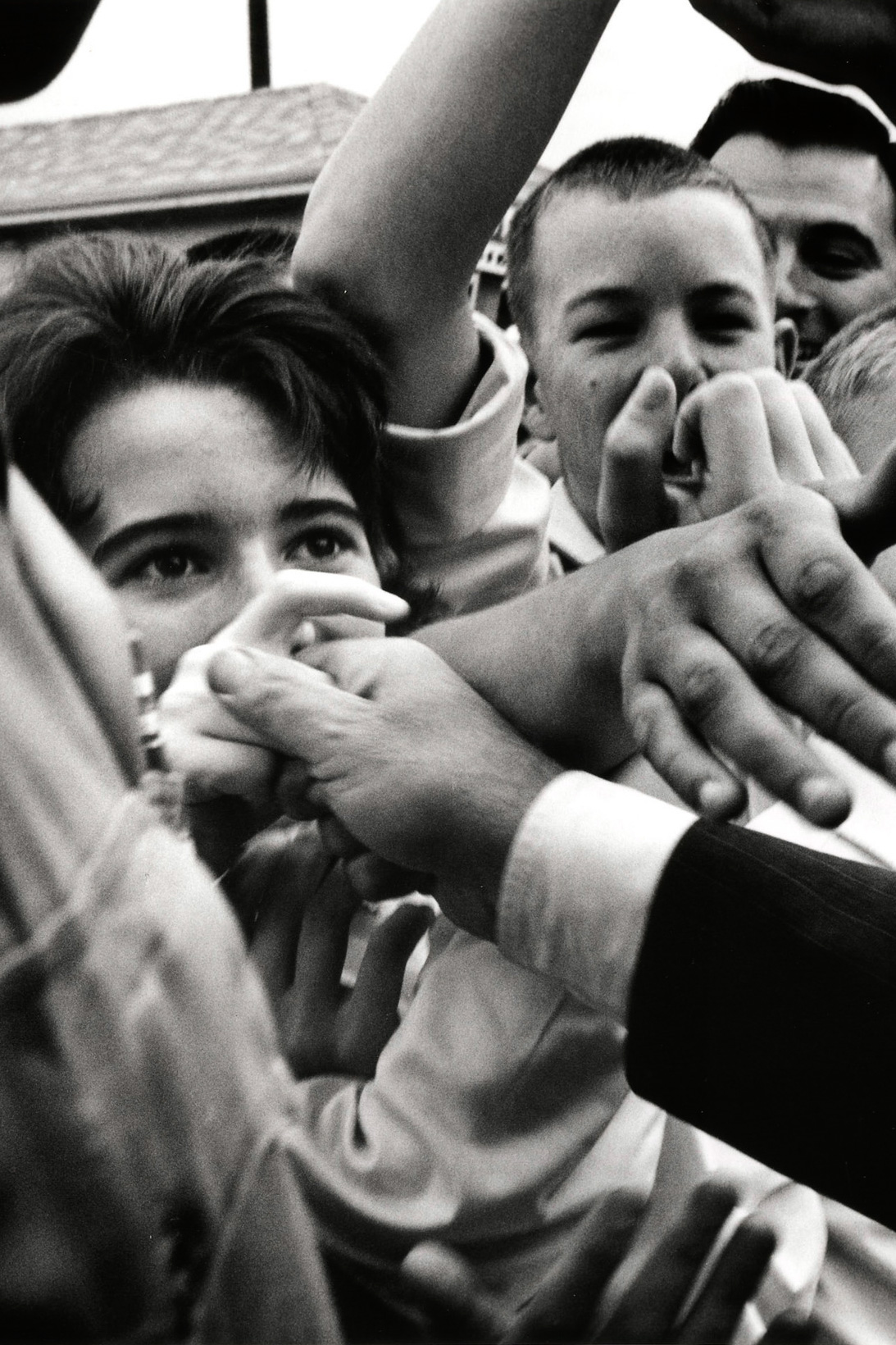 Photo: Cornell Capa, JFK Library
Next Candidate
William Timmons
37, South Carolina — 4, R