Greg Steube
A fifth-generation Floridian and Army veteran with a degree in Animal Science.
Exit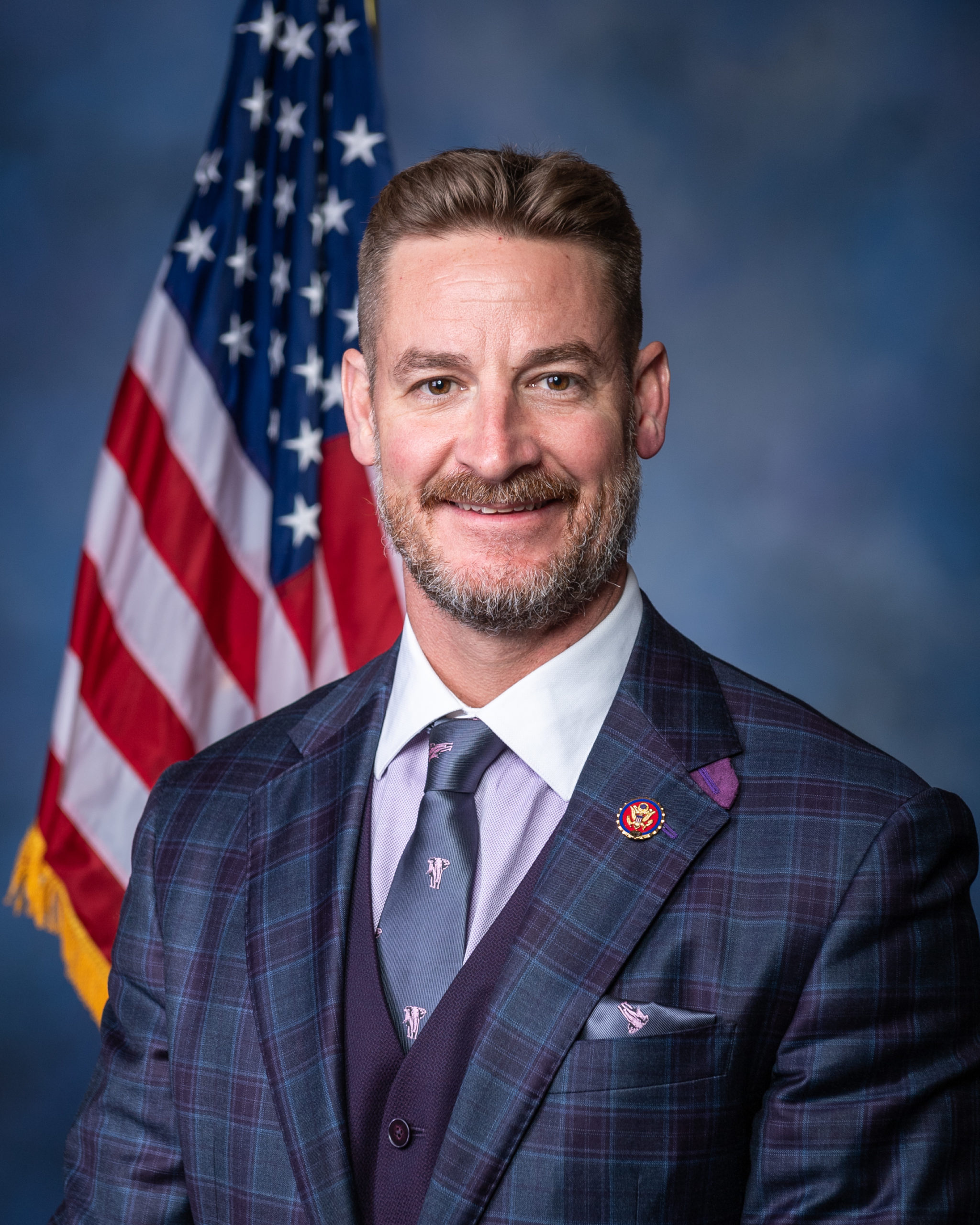 GregSteube
43, Florida — 17, R
Who are they?
A fifth-generation Floridian and veteran of the Army JAG Corps, with a degree in Animal Science whose district is the largest citrus-producing district in the nation. Greg was one of the more vocal critics of the situation in Afghanistan in 2021 and worked to help Americans out of the country and impose sanctions on the Taliban.
Pre-Congress?
Greg served in the Army's Judge Advocate General Corps and deployed to Iraq as a Captain in Operation Iraqi Freedom. After his military service, Greg was elected to the Florida House of Representatives and the Florida State Senate.
Latest Headlines
01.31.2022
Greg's past as an Army Judge Advocate has put him in the perfect position to focus on foreign policy and national security. After the botched withdrawal from Afghanistan, Greg has been a vocal critic of Biden's policies and worked to help Americans out of Afghanistan and impose sanctions on the Taliban.
01.13.2022
Release The Juice!
There's a particularly effective covid medical treatment known as monoclonal antibody drugs that have been critical for vaccinated folks who find themselves with a particularly bad case of covid. However, Greg believes that HHS Secretary Bacerra has been too heavy-handedly controlling the disbursement of this powerful drug at the expense of many. Now he's writing to the Secretary calling for HHS to reverse its allocation of the drugs and return to a state-based model. That would allow states and local healthcare providers to directly order this drug from manufacturers. This all begs the question, if it's so effective, why isn't it readily available for all those who want or need it?
12.29.2021
Greg's 2021 Roundup!
Greg has been focused on Afghanistan this year. Greg introduced the bipartisan Prioritize Evacuation of U.S. Citizens in Afghanistan Act, which would direct the Secretary of Defense and State to submit a plan to Congress regarding the evacuation of American citizens trapped in Afghanistan. Following the U.S. withdrawal from Afghanistan, Greg also introduced the Taliban Rare Earth Minerals Sanctions Act, which looks to impose sanctions on anyone engaging with the Taliban in transactions of these rare earth minerals. The concern for many people, including Greg, is that this opens the door to commerce with China, which he thinks threatens our national security.
12.16.2021
Steady! Hold Steady!
Greg joined fellow PP leader Matt Gaetz (R-FL) to introduce the Stand Your Ground bill. Florida already has a Stand Your Ground law which justifies a person using deadly force against someone when a person feels it is necessary to defend themselves or others against imminent death or great bodily harm. As well, PP leader Markwayne Mullin (R-OK) joined this bill which would abolish the "duty of retreat" when attacked rule, which basically means if a person is under attack they first must seek retreat as a preferred alternative for self-defense. With so many shootings and burglaries will a bill like this get support?
12.02.2021
bOILing Over
We've all experienced the pain of filling our car with gas recently (unless you're rocking a plug-in these days) and in an interview recently on Fox Business, Greg emphasized the looming energy crisis ahead of us. After criticizing Energy Sec. Granholm for not knowing how many barrels of oil a day the U.S. uses (he says it's 18 million) he chastised the Biden administration for only looking for a temporary fix with a small increase in oil production. Greg is joining the Republican chorus that is on the offensive about how the shutdown of domestic oil production and closure of pipelines is contributing to the high prices we're seeing on a daily basis. What do you think is at the root of the issues?
MORE
Core Issues
Agriculture
Border Security
Veterans Rights and Affairs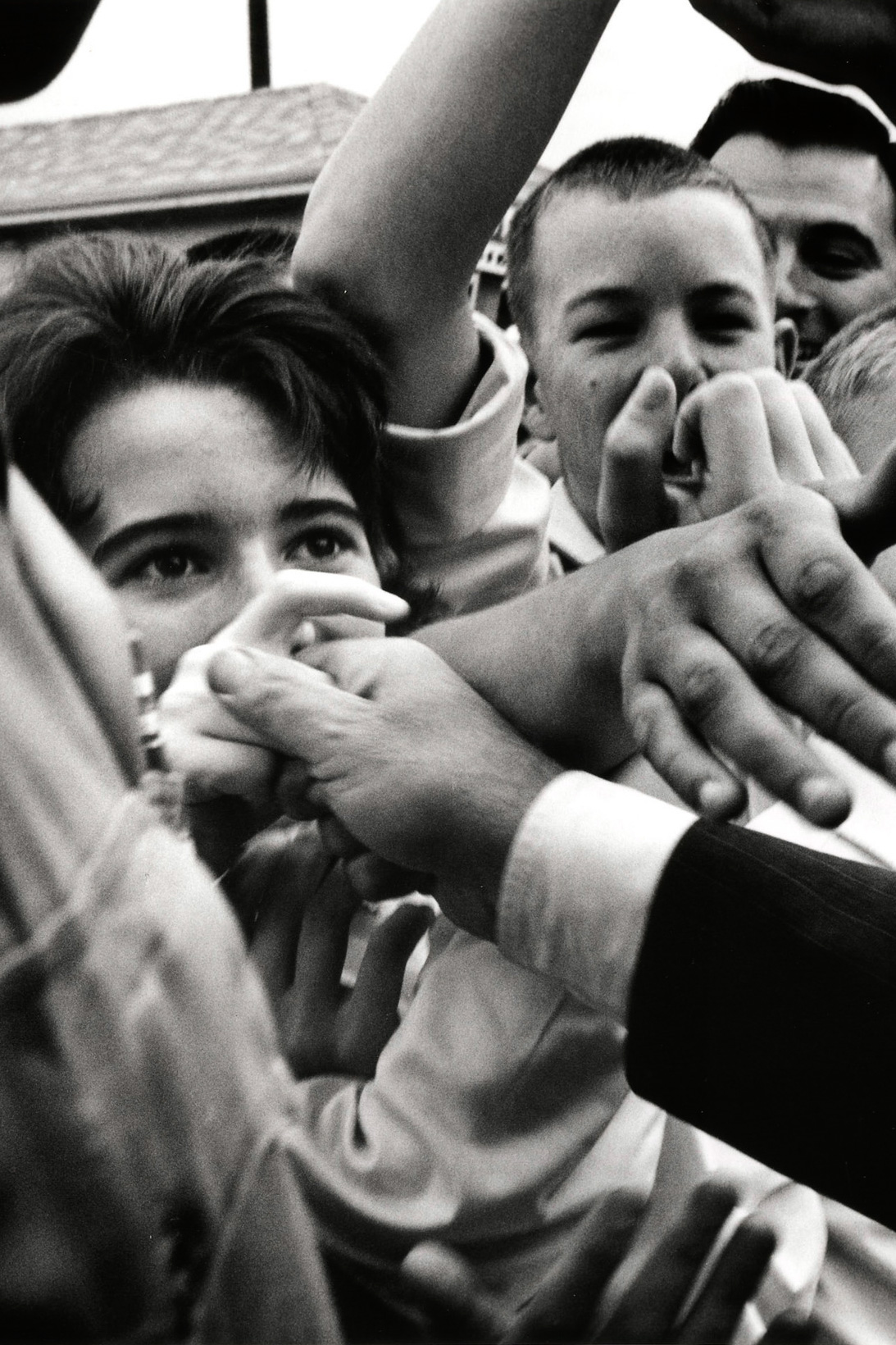 Photo: Cornell Capa, JFK Library
Next Candidate
Mondaire Jones
34, New York — 17, D