Ain't No Debt-Ceiling High Enough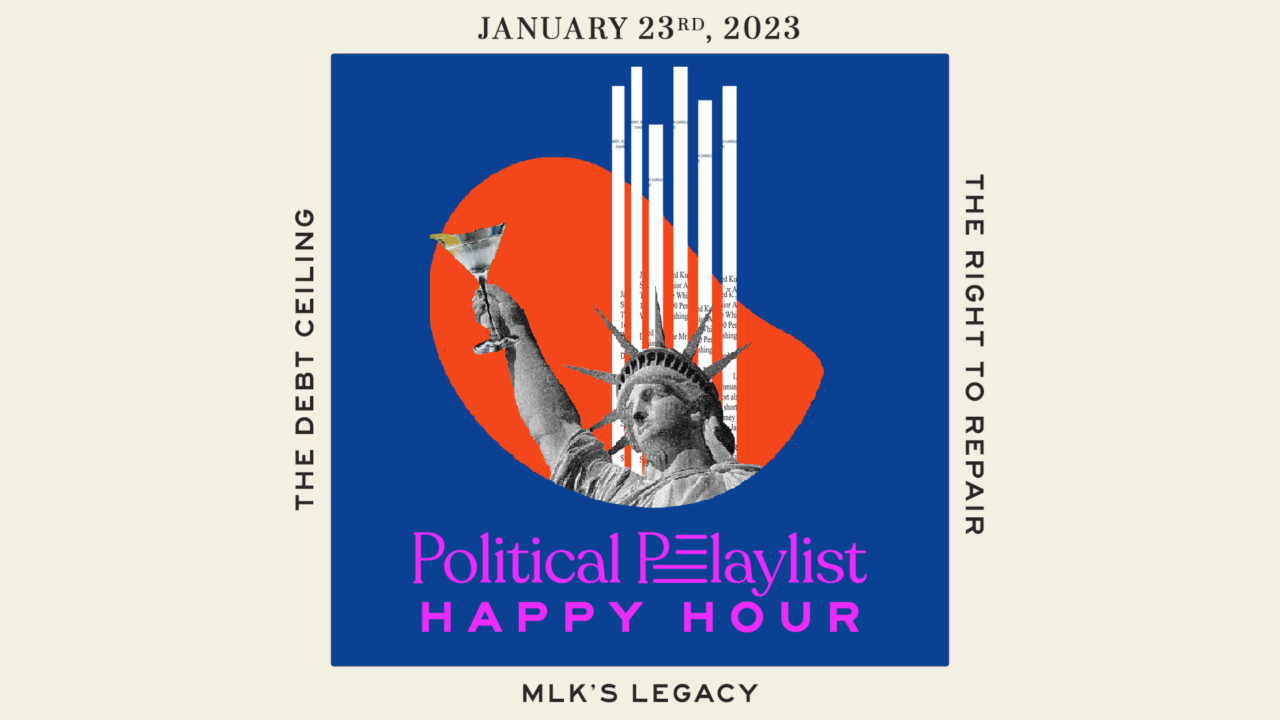 …And ain't no partisan rift low enough, to keep this Congress from (potentially) agreeing on raising the debt-ceiling. On this episode of Political Playlist Happy Hour, Michael, Anna and Anthony break down what exactly all this "paying our debt" hoopla is about and what exactly has our young Congress divided about it…chiefly Republican Byron Donalds of Florida.
The gang also dives into some tweets related to MLK Jr.'s impressively young start into the political arena and how he represents a model for why more young people should follow politics.
Oh, and we also discuss tractors. That's right, those big green and yellow toys with the iconic John Deere moniker stamped to their engine hoods. While you may recognize that image, what you likely do not know is how much of a strangle-hold the eponymous company has on their local repair centers.
All this, and of course, cocktails on this episode.