Winds of Change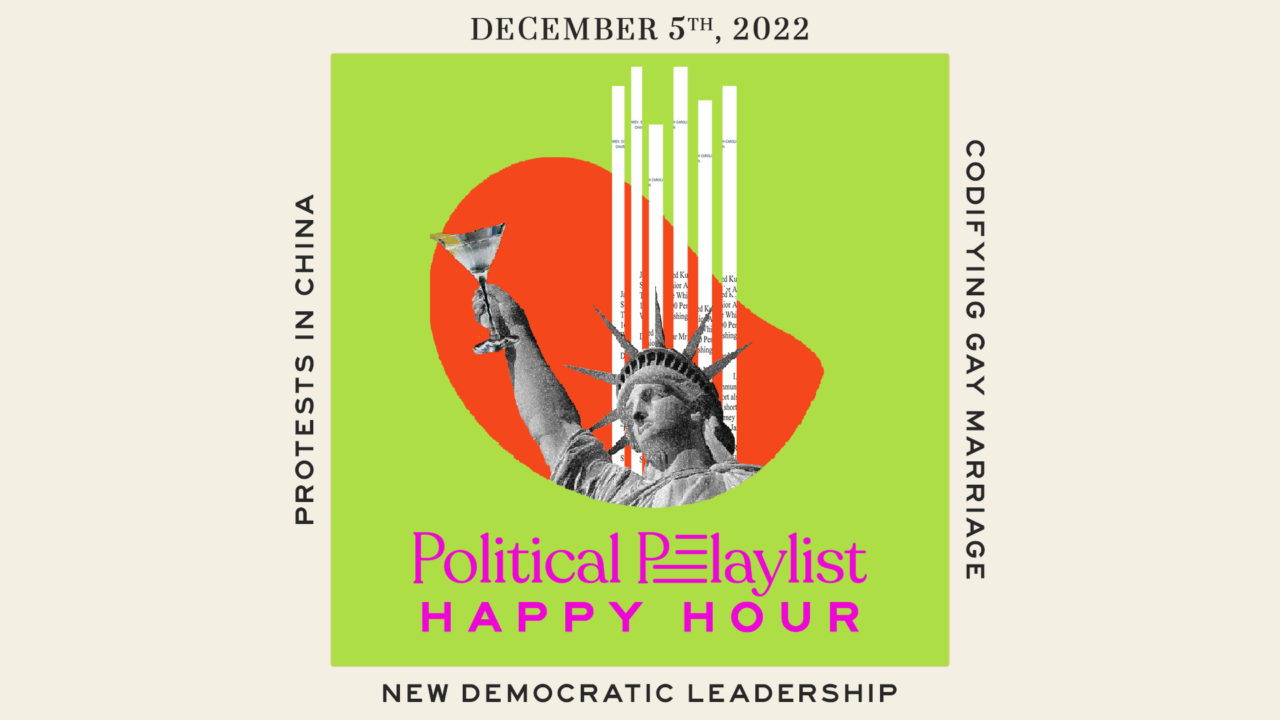 On this episode of Political Playlist Happy Hour, Anna, Anthony and Michael discuss the potential, and maybe actual, change that's a-brewin' in China as well as in our own Congress.
While China is seeing unprecedented protests, it remains unlikely that the Chinese people will see very much change, if at all. Whereas in our own Congress, the democrats are poised for sweeping change among their leadership ranks, with Pol Pla's own Pete Aguilar emerging as the number 3 Democrat in the house.
In addition to that leadership change, we also discuss the Respect For Marriage act which received broad bipartisan support thanks to the hard work from Kyrsten Sinema.