Nicole Malliotakis
The only Hispanic Republican elected official in New York City and the daughter of immigrant parents, Nicole serves as the state director of the National Foundation of Women Legislators.
Exit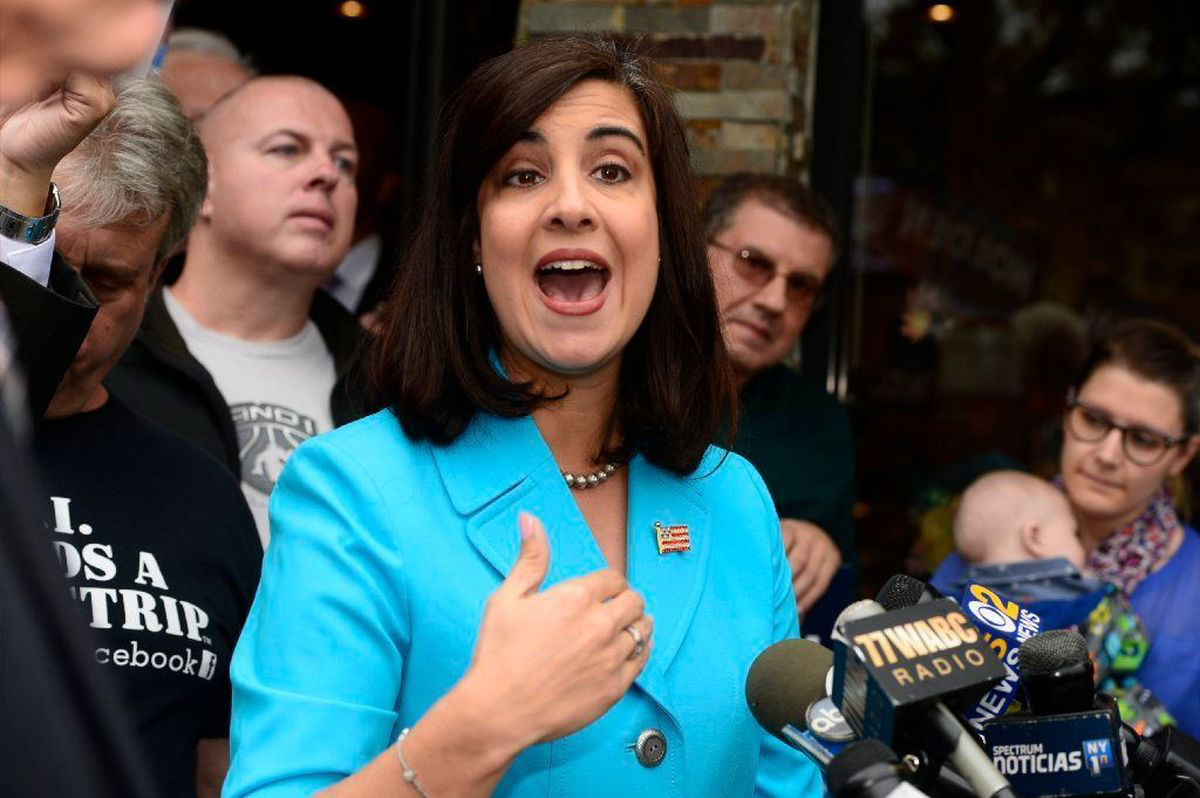 NicoleMalliotakis
40, New York — 11, R
Who are they?
The only Hispanic Republican elected official in New York City and the daughter of immigrant parents, Nicole serves as the state director of the National Foundation of Women Legislators.
Pre-Congress?
Nicole was elected to the NY State Assembly in 2010 and served as the Minority Whip and the ranking minority member of the NY Assembly Committee on Governmental Employees. She was also a Republican nominee in NYC's mayoral race against incumbent Bill de Blasio.
Latest Headlines
07.29.2021
Cuba Libre
Nicole was joined by other members of the Cuban-American community in New York to call on President Biden and other world leaders to liberate the island nation. Cuba saw its largest civil protests recently as a lack of food, medicine, and gasoline make life on the island nearly unbearable for many Cubans. "We want the United States, the United Nations (UN), and all democracies to join the Cuban people in their quest for freedom, democracy, and basic human rights," Nicole said at a press briefing this week. With the ongoing pandemic roaring and no lasting economic allies, the communist regime is certainly prepared for continuing social turmoil as living conditions worsen, but the question remains – what does "liberating" Cuba look like in practice?
07.14.2021
Helping Back Home
Nicole's mother is a Cuban refugee. She has family living in Cuba. Which is all to say that the current uprisings in Cuba are no small matter to her. The communist regime is cracking down, cutting off social media and other internet services, leaving families like Nicole in the dark about their loved ones. In a recent interview on Fox News, she insisted that Biden has to be stronger, stand with the Cuban people against the dictatorship, and condemn the regime who are living like kings. As for how we can help? Nicole says that sending money is not an option because the regime will take it, but she'd like to see the federal government find ways to send humanitarian aid. With more Cuban-Americans in Congress, we're sure to see action on some of these issues in the coming days and weeks.
06.30.2021
Asking for More Transparency, Please!
Nicole has been vocal about our border calling the immigration issue a humanitarian crisis. She introduced the Transparency of Migration Act, along with PP leader Greg Steube (R-FL), that would require both the Department of Homeland Security and the Department of Health and Human Services to list the names of people who were processed at the border, along with their countries of origin and criminal records. After visiting the border, Nicole said one of the most common questions from local officials was they do not know what individuals are sent to their district and if they pose a public safety, public health, or national security risk. We expect there might be some privacy concerns here, but what do you think of this bill?
06.17.2021
Show Me The Receipts
Ever wonder where the heck all this Government funding goes to? Well, you're not alone because Nicole wants to know that too, and has now introduced legislation to make it so. She introduced the Where's Our Money Going Act, which would require state and local governments who received Covid relief to disclose how every dollar was spent. Furthermore, it would require them to publish that information and make it publicly available to the public on their website. A failure to do that would result in not only that municipality's loss of further relief funding but also would require them to return federal money to the Treasury Department. Nicole is aiming her tenacity at Government accountability so to that we say: Hope y'all saved your receipts!
06.02.2021
Stars and Stripes
In addition to making it on Biden's 'list' of Republicans who opposed the American Rescue Plan but have been touting its benefits to their districts, Nicole has had another issue on her mind – flags. She and a group of House Republicans, including fellow PP leaders Elise Stefanik (R-NY) and Brian Mast (R-FL), introduced the Stars and Stripes Act of 2021 which would direct the Sec. of State to restrict certain flags or banners at diplomatic posts around the world. The bill comes in direct response to Sec. Antony Blinken's recent authorization and encouragement of U.S. embassies overseas flying Black Lives Matter flags. If you take a vacation abroad this summer, check out the U.S. embassy and see what's hanging outside.
MORE
Core Issues
Alternative/Renewable Energy
Border Security
Lowering Prescription Drug Costs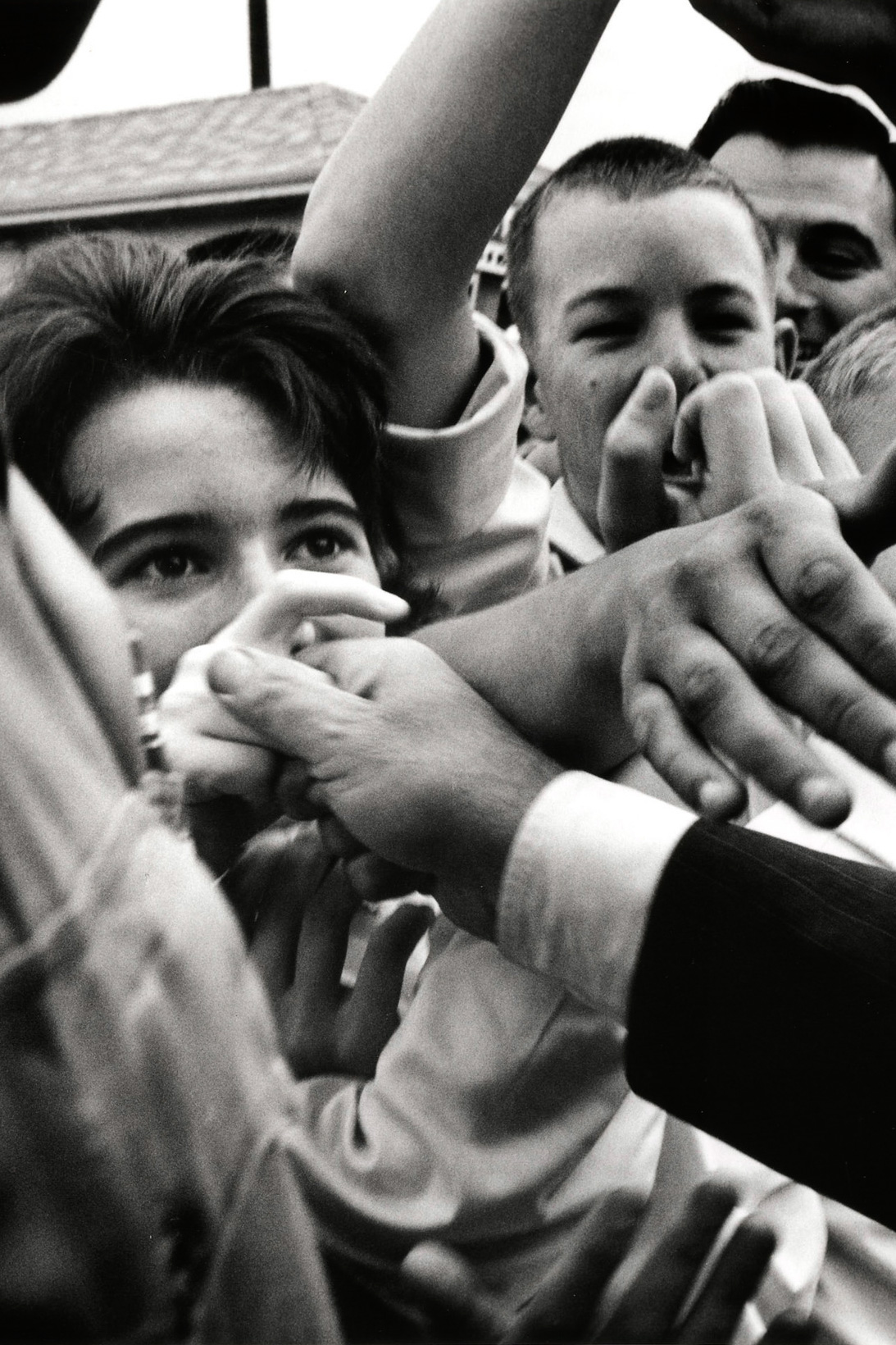 Photo: Cornell Capa, JFK Library
Next Candidate
Jake Auchincloss
33, Massachusetts — 4, D