Kat Cammack
A constitutional conservative and the youngest Republican woman elected to Congress in 2020. Kat grew up on a cattle ranch and serves on the board of her local Friends of the Alachua County NRA.
Exit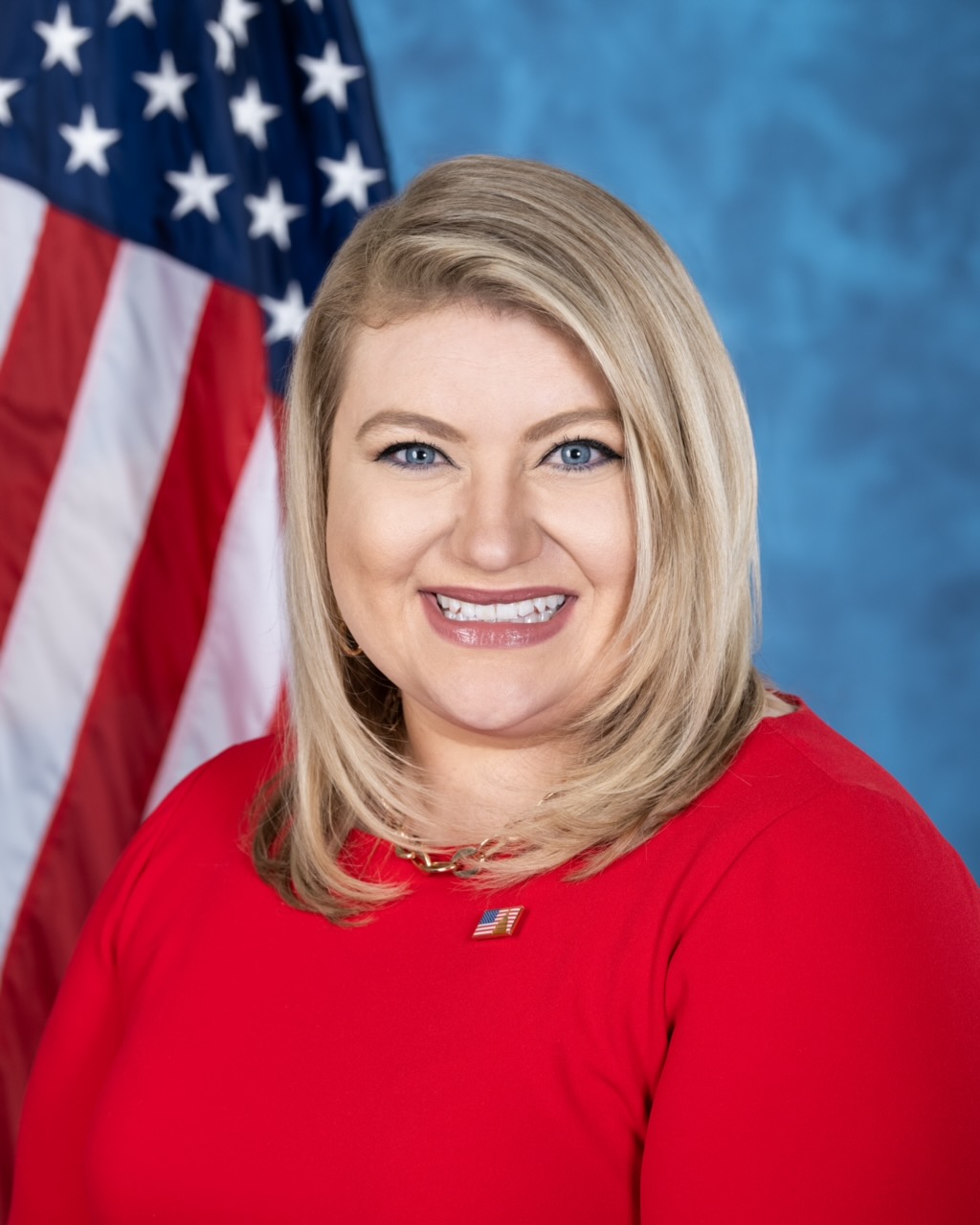 KatCammack
34, Florida — 3, R
Who are they?
A constitutional conservative and the youngest Republican woman elected to Congress in 2020. Kat grew up on a cattle ranch and serves on the board of her local Friends of the Alachua County NRA.
Pre-Congress?
Kat continued her family's small business legacy in monuments and commercial sandblasting. In 2011, her family lost their cattle ranch and, after being homeless, was contacted by Congressman Ted Yoho's office to come work for him. After joining the team in 2011, Kat ended up serving as Chief of Staff. She and her husband also founded the non-profit organization, 'The Grit Foundation' to support law enforcement, first responders, and veterans.
Latest Headlines
01.31.2022
In our opinion, Kat's become a master of communication since being elected, especially on social media. She's used her new skills to get the word out in support or border security and police departments.
01.13.2022
Flag On The Play
Kat has proven to be a very disciplined and effective freshman Republican messenger however she said some stuff this week that we want to call out. In her bold—and likely—claims that Republicans are going to take back the house in 2022, she pledged that they will get to the bottom of issues like "election integrity and the Chinese coronavirus." Okay, so here's the deal: Political Playlist is all about education and turning down the conversation heat. Continuing to perpetuate fabricated election integrity conspiracies and nationalistic fear-mongering do neither of those two things. We want our leaders to run on principled and fact-based platforms, whatever those platforms may be, so when we see them running on something else, we're gonna say do better.
12.29.2021
Kat's 2021 Roundup!
Kat had her eyes on border patrol, policing, and defense this year. Kat is on the Homeland Security Committee which makes sense with her background in national defense and military strategy from the United States Naval War College. Kat is married to a first responder, making the issue of police reform personal to her. This year, Kat has acknowledged that improvements are needed in the system but believes that defunding the police isn't the way to do it. Kat also voiced her concern over unaccompanied minors crossing our southern border at record rates. Kat also introduced the DHS Border Support Services Contract Review Act, which would require federal agents to patrol parts of the U.S./Mexico border.
12.16.2021
Taipei 2022
We continue to see various bipartisan support for Taiwan, especially from some of our younger politicians. Over Thanksgiving week, a few of our young politicians visited senior Taiwanese officials and this week Kat introduced bipartisan legislation, with PP leader Chris Pappas (D-NH), to express the importance of our relationship with Taiwan. The Taiwan Preclearance Act requires a report on establishing a Customs and Border Protection (CBP) preclearance facility at the Taipei Taoyuan International Airport (TPE). The establishment of a preclearance facility will create a seamless experience for U.S.-bound passengers and further encourage growth in travel between Taiwan and the U.S. So, who is ready to go to Taiwan?
12.02.2021
Not Quite a Wedding Registry
Kat, like most Republicans, always has the second amendment top of mind and joined a group of 51 colleagues in opposition to a proposed rule that would give the Bureau of Alcohol, Tobacco, and Firearms (ATF) more information about American's guns. Though nothing has come to fruition yet, the group is concerned that as the ATF gathers more gun records it is setting the stage for a national gun registry. The letter pointed out that Congress previously passed an act that would prohibit the ATF from creating any sort of federal database with its funding. Do you think the ATF is up to something sneaky or is Kat jumping the *gun* on this one?
MORE
Core Issues
Border Security
Congressional Term Limits
Pro-Life
Next Candidate
Byron Donalds
44, Florida — 19, R