Byron Donalds
Hailing from Brooklyn, the father of three served as a young leader in his church where he mentored middle and high school students.
Exit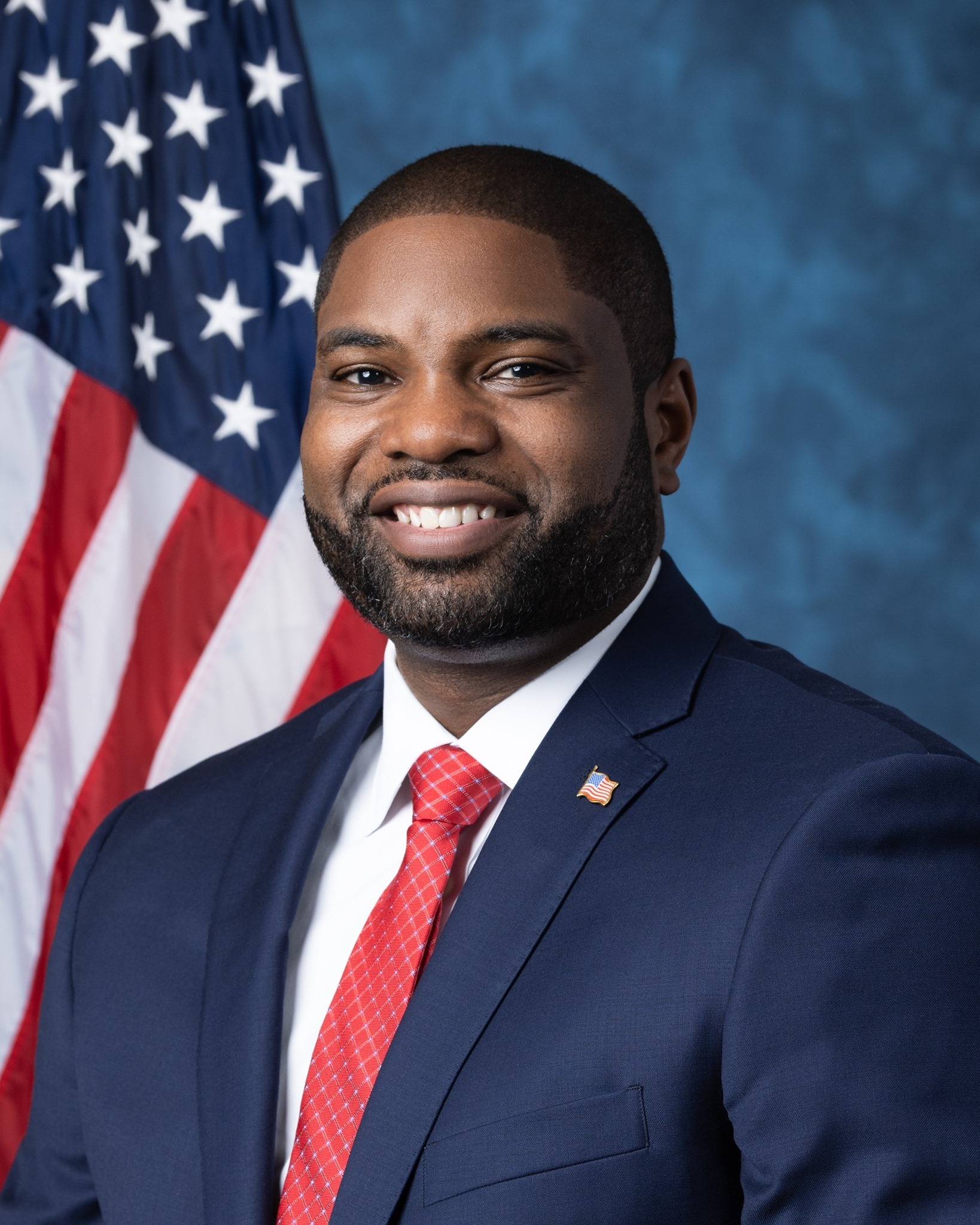 ByronDonalds
44, Florida — 19, R
Who are they?
Hailing from Brooklyn, the father of three served as a young leader in his church where he mentored middle and high school students.
Pre-Congress?
Byron served in the FL House of Representatives after being elected in 2016. He sat on several committees and was the chairman of the Insurance and Banking Subcommittee due to his previous work in the finance, banking, and insurance industries in Southwest Florida. He was appointed by then-Governor Rick Scott to the Board of Trustees for Florida Southwestern State College.
Latest Headlines
01.31.2022
Byron is one of the only black Republicans in Congress and has made a real name for himself since being elected. A staunch critic of the Biden administration he rallied against the concept of Critical Race Theory and other divisive social and educational policies.
01.13.2022
Busy B
As if Bryon didn't have enough on his plate with his regular duties, he's decided to take on more responsibilities. Byron announced he's joining two additional caucuses—the bipartisan House Everglades Caucus and the bipartisan House Blockchain Caucus. The first caucus works to prioritize necessary funding for Florida's everglades, while the second looks to better understand this emerging and rapidly growing new financial technologies. Byron intends to use his experience in the financial services industry to better bridge the gap here when it comes to legislating. Ultimately what this really means is more meetings and longer hours for Byron, to which we say, amen!
12.29.2021
Byron's 2021 Roundup!
Byron has spent much of his year diving into the issue of Critical Race Theory. Byron joined the conservative criticism against teaching the theory, saying that liberals have been pushing their ideologies into the system for far too long. Instead of focusing more on race, Byron wants to focus more on how a capitalist system has created more opportunity for Americans and rejects Democrats framing our country through the lens of race. Byron wrote an op-ed on how divisive critical race theory spits on the Civil Rights Movement. Byron also held press conferences in his district to voice opposition to Critical Race Theory being taught in schools.
12.16.2021
FinTech Helping Hand
There are ~32 million small businesses in the United States. Woah! Byron teamed up with PP leader Jason Crow (D-CO) to introduce the Expanding Access to Affordable Credit for Small Businesses Act. Quite often small businesses do not qualify for loans through traditional banking sources, so Byron introduced this act to allow fintech companies to provide loans to small businesses. While this act expands the opportunity to access money, sometimes these fintech companies have been known to take advantage of the small business owner. Hopefully this provides more opportunity though!
12.02.2021
Something We Can All Agree On?
While Byron has been sure to make his opposition to the Build Back Better Act known in recent days, he also took time to discuss some Florida-related issues that should be pretty bipartisan. In an interview, he touted the importance of water quality to FL communities and noted that recent projects are laying the groundwork for more progress in the area. He also talked about the importance of supporting small business and the need for better housing strategy. Specifically, he says, local zoning needs to be better understood to plan for better low-income housing projects. All in all, we like how he's keeping it local and trying to find practical, community-focused solutions!
MORE
Core Issues
Deficit Reduction
Repeal and Replace the ACA (Obamacare)
Tax Reform
Next Candidate
Ashley Hinson
39, Iowa — 1, R