Haley Stevens
A former political organizer and alumna of the Obama White House, Haley won her previously Republican-held seat in 2018. She now serves as the co-president of the House Democratic Freshman class.
Exit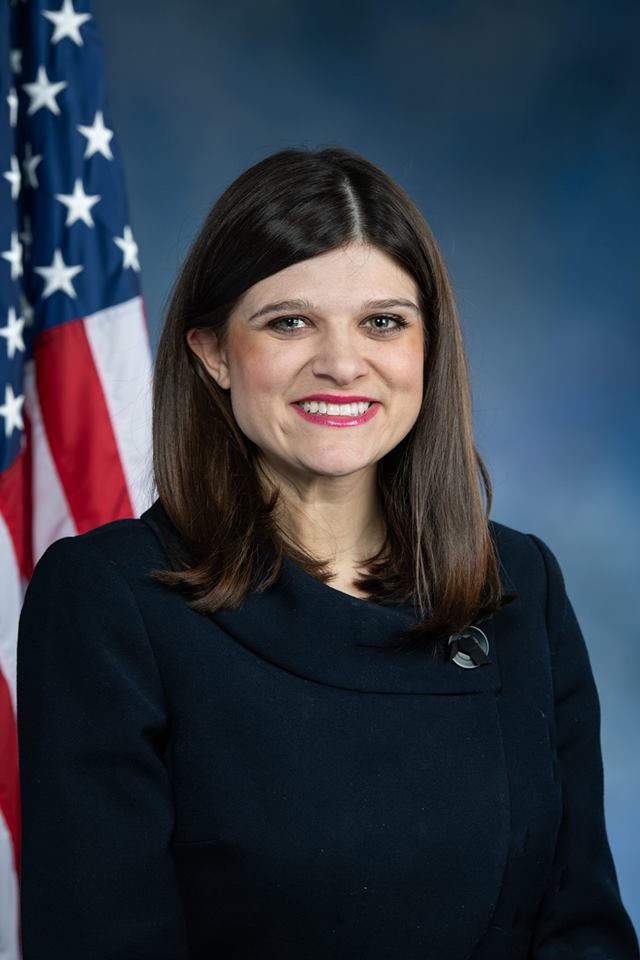 HaleyStevens
40, Michigan — 11, D
Who are they?
A former political organizer and alumna of the Obama White House, Haley won her previously Republican-held seat in 2018. Haley stayed true to her constituents' needs in 2021 and spent much of her time focused on manufacturing and increasing domestic production of critical technologies like microchips.
Pre-Congress?
With deep roots in Michigan, Haley served as the Chief of Staff to Obama's Auto Industry Task Force. She also played a key role in setting up offices to oversee the recovery of the manufacturing industry and its workers. After her time in the Obama administration, Haley worked in a manufacturing research lab focused on the future of work in the digital age.
Latest Headlines
01.31.2022
After working as a political organizer for Obama Haley joined his administration as the Chief of Staff to his Auto Industry Task Force. She's continued on that path as an elected member of Congress, focusing heavily on manufacturing and ensuring domestic production of critical technologies like microchips!
01.13.2022
A Primary Concern
Similar to her Michigan friends, like PP leader Elissa Slotkin, Haley's district also was redrawn by the redistricting commission. This new map put much of the Michigan delegation into a scramble after seeing their districts cut up. Haley announced her intention for re-election in the newly drawn 11th district in which she will face Democrat Andy Levin, part of a Michigan political dynasty, in the Democratic primary. The August 2 primary is sure to be one to watch – do you think Haley can come out on top against political old blood?
12.29.2021
Haley's 2021 Roundup!
Haley spent her 2021 working on issues involving manufacturing. Haley introduced bipartisan legislation to strengthen U.S. supply chains readiness and help American companies respond to future disruptions. Haley and a group of bipartisan colleagues proposed the creation of an Office of Manufacturing and Industrial Innovation Policy to advise the president. Haley and PP leader Rep. Peter Meijer teamed up to introduce legislation that will make major investments in Manufacturing Extension Partnership (MEP) Programs. In addition, Haley and several others pressed Speaker Pelosi to quickly pass the CHIPS Act, which would inject about $2 billion in funding to domestic chip manufacturers as well as provide tax incentives for them to ramp up production quickly.
12.16.2021
Good IDEA
When Haley and her staff found out that black, Latino or Hispanic Americans only represent 8% of the nation's business owners with employees, they sprang into action. Haley introduced the IDEA Act of 2021 which would create a grant program to develop a network of business accelerators that promote growth for minority-owned businesses through networking opportunities, capital offerings, and public and private partnerships. Many resources like this have historically been unavailable to minority communities. How do you think the country would benefit from more minority-owned businesses?
12.02.2021
Ohhh Caaann__naaddda!
Please, please, please start talking to them, President Biden!—or so was the jist of Haley's letter to number 46. She and a bipartisan group of Michigan lawmakers are making the case to begin talks with the Canadian government that is radioactive, to say the least. There is a proposal for a permanent repository for radioactive waste near Lake Huron. This is potentially bad for all the obvious reasons and Haley is pressing Biden to urge opposition during his meeting with Prime Minister Trudeau. Incidentally, there's some precedent here too. Back in 1980, the US was exploring potential storage sites in what they term the "shared water basin" but Canada blocked it. Now Haley is urging the US to do the same. Seems logical to us!
MORE
Core Issues
Expanding Education Access
Manufacturing
Technological Advancement
Next Candidate
Bryan Steil
42, Wisconsin — 1, R