Elise Stefanik
The youngest Republican woman ever elected to Congress who serves as the co-chair of the Tuesday Group, a caucus of moderate Republicans looking to work across the aisle to advance policy solutions.
Exit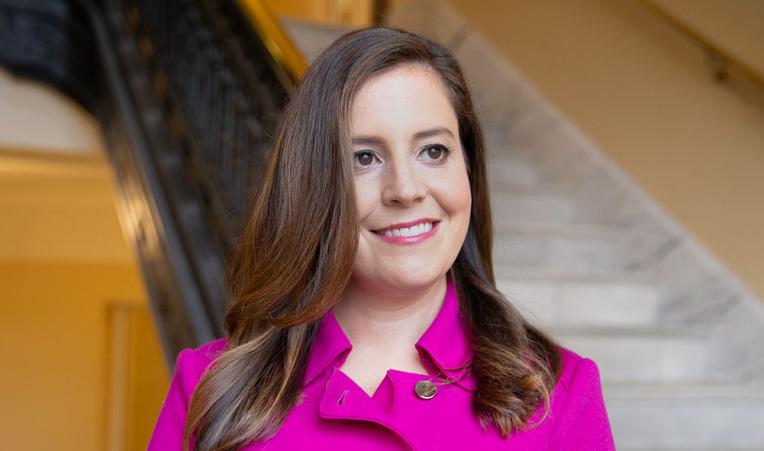 EliseStefanik
37, New York — 21, R
Who are they?
The youngest Republican woman ever elected to Congress who serves as the co-chair of the Tuesday Group, a caucus of moderate Republicans looking to work across the aisle to advance policy solutions.
Pre-Congress?
Elise worked in the Bush administration on the Domestic Policy Council and for the office of the White House Chief of Staff. Before being elected to Congress, Elise worked at her family's small business, Premium Plywood, founded in Upstate New York over twenty years ago.
Latest Headlines
09.10.2021
Local Assist From Uncle Sam
Indeed, meaningful civic change is most often affected from the local level, but there is one thing the feds have the upper hand on and that's money, particularly WHO gets the Guap. Elise joined a bipartisan group of leaders to introduce legislation to update the Community Services Block Grant (CSBG) program. The CSBG program supports more than 1,000 Community Action Agencies (CAAs) that in turn support a wide range of community-based activities that all share the same goal: fight poverty. The bill specifically extends program funding for another 10 years, and targets a number of corollary problems to poverty like fighting opioid addictions, combating educational disparity, and fighting hunger. Oh, and the number three Republican in Congress just welcomed a new baby son, so three cheers on all accounts!
08.26.2021
Elise Investigates
After the botched withdrawal of American troops from Afghanistan, Elise wants answers. She's putting together a 9/11 style commission to investigate the "twenty years, trillions of dollars spent, and thousands of American lives lost." Everyone seems to have something to say about the end of America's involvement in Afghanistan, but Elise's bill to establish this commission has the potential to create a structured forum for investigation and debate. Of course, this is Congress, so let's not assume it'll happen quite so idyllically.
08.11.2021
Double Standard, Much?
It's no secret that working moms don't get the respect they deserve and (shockingly…) it's no different in politics. Elise, who is pregnant, unleashed on a pair of Vermont TV commentators who were speculating, essentially, about her fitness for the No. 3 Republican. "A local news station thinks it's appropriate for two male 'journalists/analysts' to question whether a pregnant woman or new mother can effectively legislate in elected office," she tweeted. The comments were, no doubt sexist, and many prominent GOP women have stood by Elise's side. As all women, regardless of party, should… btw.
07.28.2021
Risky Business
The House overwhelmingly voted 407-16 to pass the Allies Act that ensures Afghan interpreters and other allies who supported the U.S. mission in Afghanistan are not left behind. Elise was a cosponsor of this bill and praised the many Afghans who were critical to the U.S. mission, but Elise did not shy away from saying that she was not supportive of the troop withdrawal which "not only jeopardizes our counter terrorist mission against terrorist groups, but also risks a complete takeover of Afghanistan by a resurgent Taliban." At Political Playlist we did a poll on if people thought the withdrawal was a good or bad idea and 54% thought it was a bad idea. How did you vote?
07.15.2021
Letters to Canada
In an effort to reopen the U.S.-Canada border to non-essential travel, Elise wrote letters to each of Canada's territorial and provincial Premiers this week. Canada recently eased domestic quarantine restrictions as its vaccination rates rise, and Elise wants similar relief for the "Americans who've been waiting for over a year to visit their homes or loved ones in Canada." She sat down with members of the Canadian Parliament to discuss the matter and is prepared to introduce the Restoring Northern Border Travel Act, which would require the U.S. Department of Homeland Security to expand the categories of permitted travel into the U.S. across the U.S.-Canada border. Seems like Elise really has a hankering for some maple syrup.
MORE
Core Issues
Government Deregulation
Higher Education/Student Debt
Repeal and Replace the ACA (Obamacare)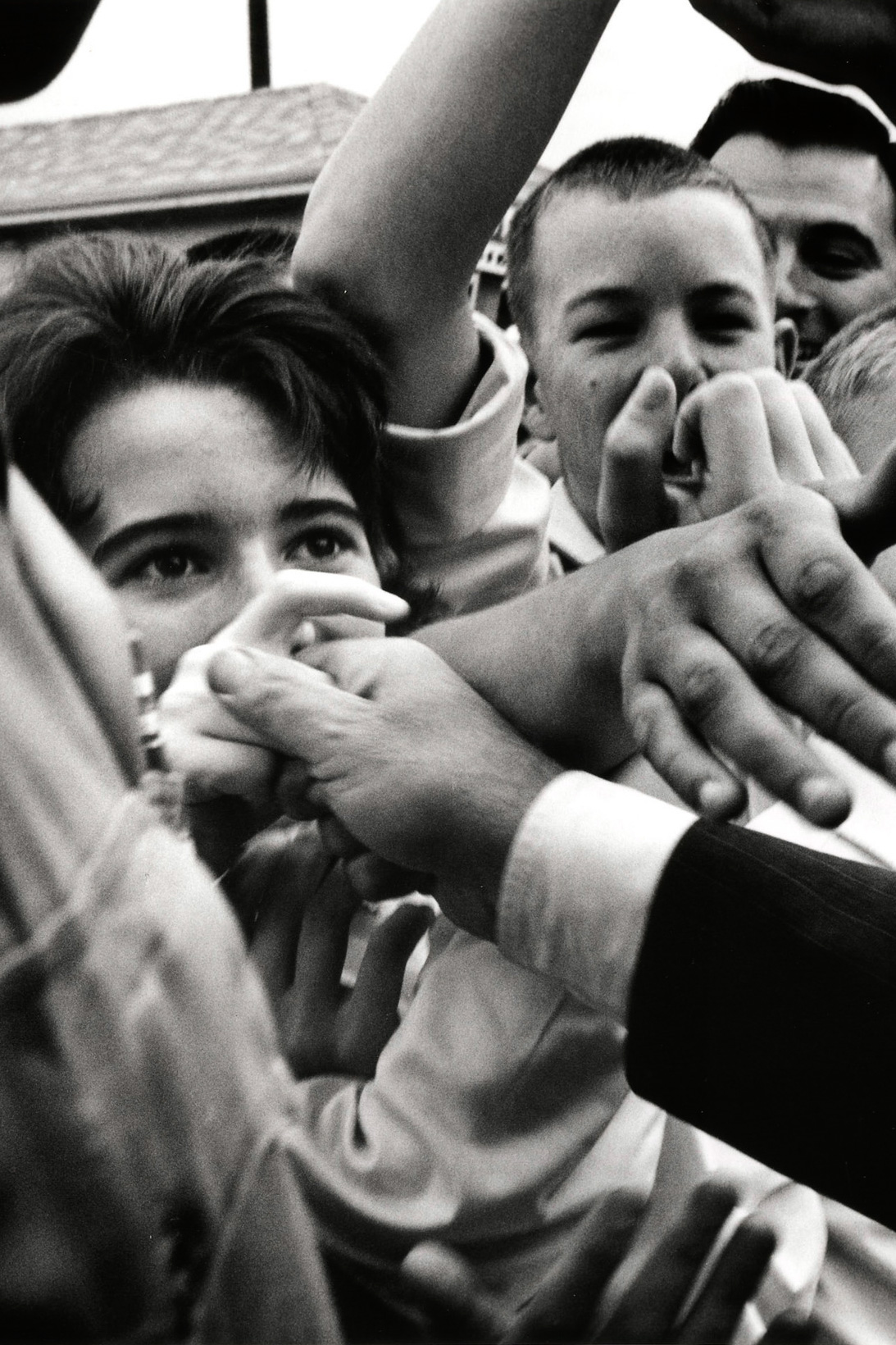 Photo: Cornell Capa, JFK Library
Next Candidate
Bryan Steil
40, Wisconsin — 1, R