Guy Reschenthaler
The son of two teachers, Guy served in the U.S. Navy JAG Corps in Iraq where he prosecuted terrorists and defended NAVY Seals who had been accused of mishandling a terrorist prisoner.
Exit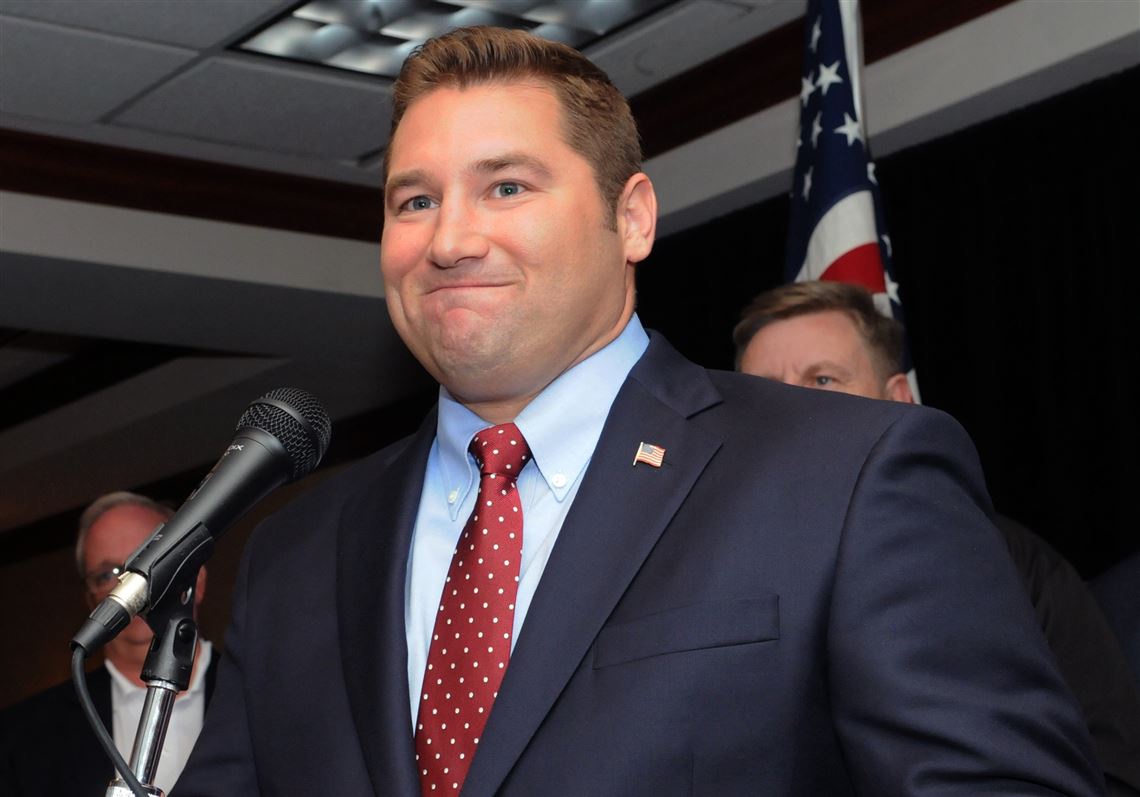 GuyReschenthaler
38, Pennsylvania — 14, R
Who are they?
The son of two teachers, Guy served in the U.S. Navy JAG Corps in Iraq where he prosecuted terrorists and defended NAVY Seals who had been accused of mishandling a terrorist prisoner.
Pre-Congress?
Guy served in Iraq as a Navy Judge before returning to the US and serving as a Navy lawyer in Virginia, Oklahoma, and Texas, where he was awarded the Michael Taylor Shelby Award for outstanding professionalism and ethics. He also worked in private practice and was elected Magisterial District Judge before serving int the Pennsylvania State Senate.
Latest Headlines
12.02.2021
Testing Time
Immigration is sure to be one of the hottest campaign issues for Republicans come next year (which is… right around the corner?? Omg). But, what do you get when you cross immigration with Covid – an even greater crisis! Guy joined 50 of his GOP colleagues in sending a letter to President Biden demanding a plan on how the Dept. of Homeland Security will test every migrant at the southern border. Letting these migrants go untested is, the letter says, hypocritical to the rest of the administration's Covid standards and requirements. Do you think we can make headway in this double doozy of a crisis?
11.18.2021
You No Fund, Congressman
Guy is likely a barrel 'o laughs at the local tavern, but when it comes to stroking a check for your potholes, consider him out. That is to say that he recently voted "No" on the $1.2 trillion Infrastructure plan, along with an overwhelming majority of his Republican colleagues. He defended his vote by calling the bill "nothing more than an attempt by Speaker Pelosi to pave the way for Democrats' socialist tax and spending spree." He was careful to point out he does support infrastructure investment but said this bill was only advancing their "radical, socialist goals." Guy may certainly be right, but he hasn't exactly demonstrated how fixing bridges and expanding the internet to rural areas is going to hurt his constituents…'cause spoiler, the bill passed and that's what's coming to his district.
11.04.2021
Peer-to-Peer
A police survey showed that 73% of surveyed police officers believed the most helpful mental health resource offered by police departments was peer support counseling. Guy introduced the Confidentiality Opportunities for Peer Support (COPS) Counseling Act in 2016 and it just passed the House by a vote of 424-3. The act has also passed the Senate. The act "encourages the use of peer support counseling programs and ensures law enforcement can utilize these important mental health resources and know their privacy is protected." Maybe this is a sign to use peer support counseling programs in other departments and industries.
10.21.2021
Schools Gone Wild
We've all seen it by now – the growing number of school board meetings gone awry with parents outraged over mandates, closures, and other covid-related policies. With reports of some of these meetings growing violent, the Justice Dept. has pledged to open an investigation into any dangerous threats made against school board members or teachers. Guy and other Republicans have, in turn, signed onto a letter to Attorney General Merrick Garland stating that such an investigation is an overreach of government and prohibiting parents' right to participate in public discourse. Do you think these meetings will cool any time soon or are we in for a full parents gone wild year ahead?
10.08.2021
Ain't Raisin' This Roof
Guy voted against raising the debt limit ceiling, which unsurprisingly saw yay and nay votes along strict party lines. The measure would suspend the debt through the rest of this Congress, arming Biden and his fellow Dems with what Guy called out as "a blank check for new socialist spending." In his statement, Guy further defended his "no" vote by saying "If they want to continue their irresponsible tax and spending spree, they must accept sole responsibility and raise the debt ceiling without Republican support." While raising the debt ceiling pertains to payment of past bills incurred, it has now become politically weaponized as a means to pay for new spending policies as well. And while we at Political Playlist did try to use "Speaker Pelosi" as an excuse not to pay this month's credit card bill, American Express reminded us that we, like the American people, are still on the hook.
MORE
Core Issues
Expanding Education Access
Government Deregulation
Tax Reform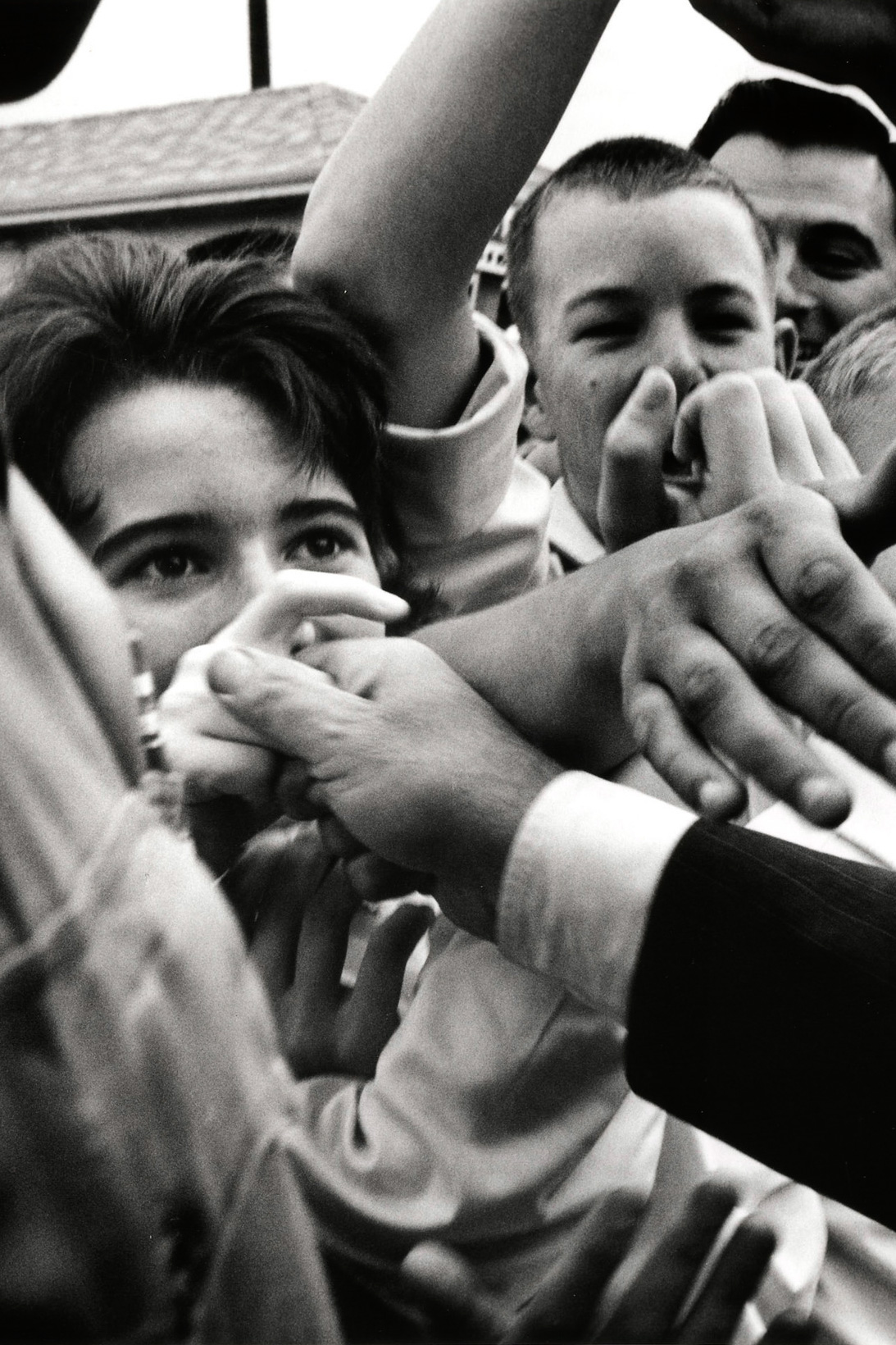 Photo: Cornell Capa, JFK Library
Next Candidate
Elissa Slotkin
45, Michigan — 8, D