Alexandria Ocasio-Cortez
One of the first female members of the Democratic Socialists of America to be elected to Congress who rejects funding from corporate PACs and is one of the co-sponsors of the Green New Deal.
Exit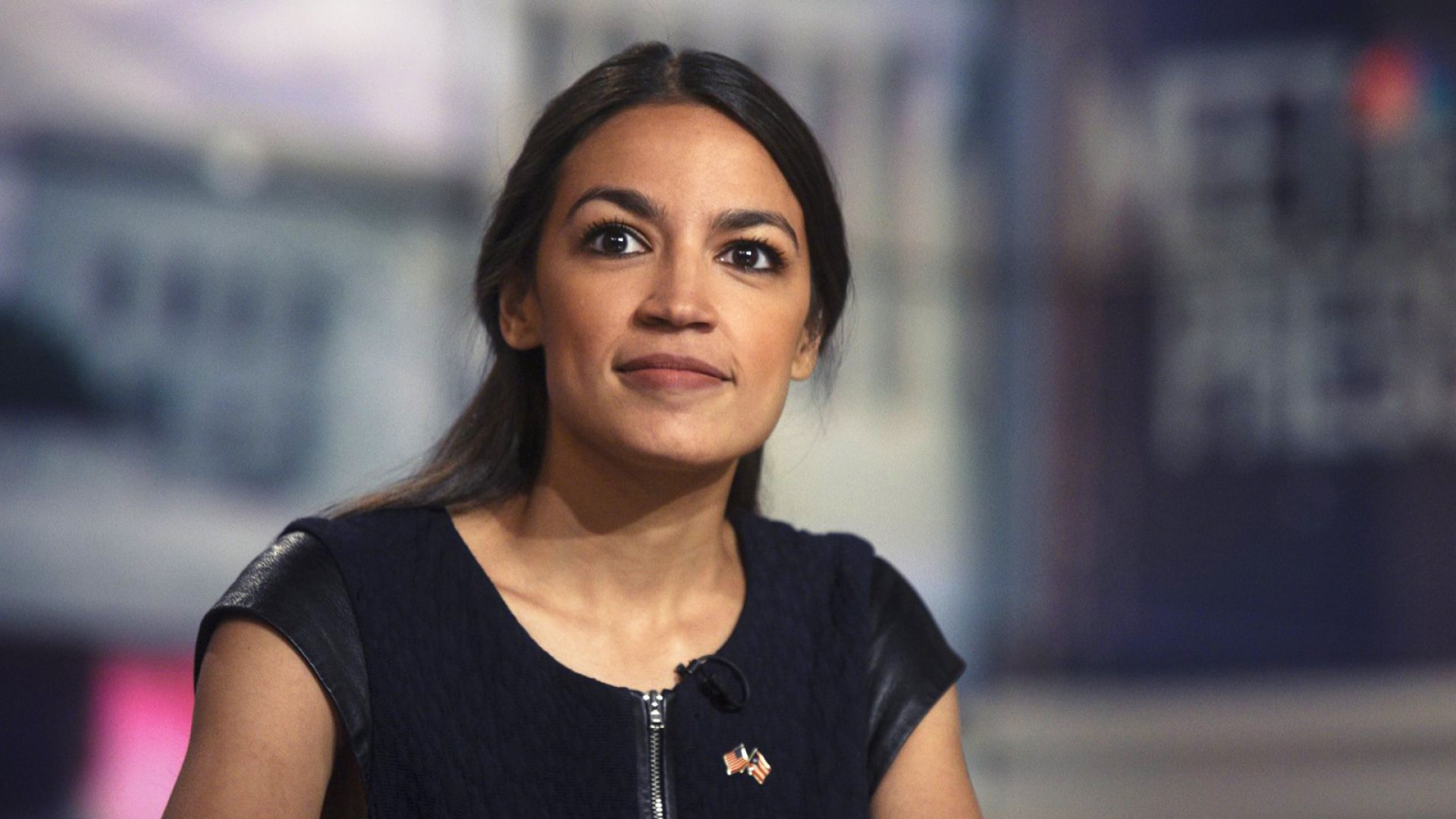 AlexandriaOcasio-Cortez
32, New York — 14, D
Who are they?
One of the first female members of the Democratic Socialists of America to be elected to Congress who rejects funding from corporate PACs and is one of the co-sponsors of the Green New Deal. AOC continued to dominate news cycles in 2021 as she advocated for large social spending programs and fended of various attacks from colleagues on the far-right.
Pre-Congress?
After working in Senator Ted Kennedy's office, she transitioned to being a community organizer while working part-time as a waitress and bartender. The organization Brand New Congress recruited her to run for Congress after she was nominated by her brother as a possible progressive candidate.
Latest Headlines
01.13.2022
Not Afraid Of The Fight
Well, the new NYC Mayor has only been on the job for a week and is already getting shots from his local celebrity congresswoman. AOC, never one to back down from a fight, tweeted a defense of "low-skilled workers" after the Mayor made a comment about how they lack the academic skill-set for the corner office. While the comment was taken slightly out of context, AOC nevertheless came back roaring saying "The notion that any job is 'low skill' is a myth perpetuated by wealthy interests." I think it's safe to say that she's going to hold this new Mayor accountable, irrespective of party affiliations.
12.29.2021
AOC's 2021 Roundup!
AOC has proved that she is capable of working on several initiatives at once and this year has been no different. However, Alexandria was particularly focused on infrastructure and spending. As she sees it, moderate Democratic senators "did not really come to the table" to truly negotiate the details of a sweeping $3.5 trillion social spending package that has been at the center of infighting among Democrats. Throughout 2021, Alexandria has repeatedly voiced her frustration with moderate Democrats who are unwilling to vote for larger spending packages. Alexandria has said she owes it to her community to pressure fellow Democrats over the spending plan as tensions have continued to rise this year in Congress.
12.16.2021
That's DOPE
We are seeing a lot of cannabis type legislation coming to Congress and it might be due to the House Cannabis Caucus. AOC introduced the bipartisan Harnessing Opportunities by Pursuing Expungement (HOPE) Act to help states with expunging cannabis offenses. This would be achieved by reducing the financial and administrative burden of such efforts through a new federal grant program, the State Expungement Opportunity Grant Program. The program would last for 10 years and have $20 million of funding to make grants to states and local governments. While this might be a step in the right direction, is that enough money?
12.02.2021
KKKevin
After her fellow member of the Squad and Congressional bestie Rep. Ilhan Omar (D-MN) was attacked by Rep. Lauren Boebert (R-CO), AOC sprung into action. Minority Leader Kevin McCarthy was notably inactive on the issue, not acting to hold Boebert accountable for her words and actions. And, doing what she does best, AOC was able to craft the perfectly inflammatory tweet saying that "Kevin McCarthy is so desperate to be speaker that he is working with his Ku Klux Klan caucus to look aside & allow violent targeting of woc members of Congress."
11.18.2021
Where's The Threat Line?
Social media has become quite the bastion for all manner of political attacks and yet perhaps the biggest unanswered question revolves around responsibility? In the latest episode, Alexandria found herself on a plane to the Glasgow climate summit when Representative Paul Gosar tweeted an animated video that depicts him killing her as well as swinging swords at the President. She responded on twitter by shrugging off Gosar, who will "face no consequences" because GOP Leader McCarthy "cheers him on with excuses." Yes, this was just an anime video, but yes, the video depicts the killing of an elected leader. So the question is, where is the line today? And what is the answer to the collective safety of our elected officials?
MORE
Core Issues
Higher Education/Student Debt
Immigration Reform and Protection
Universal Healthcare/Medicare for All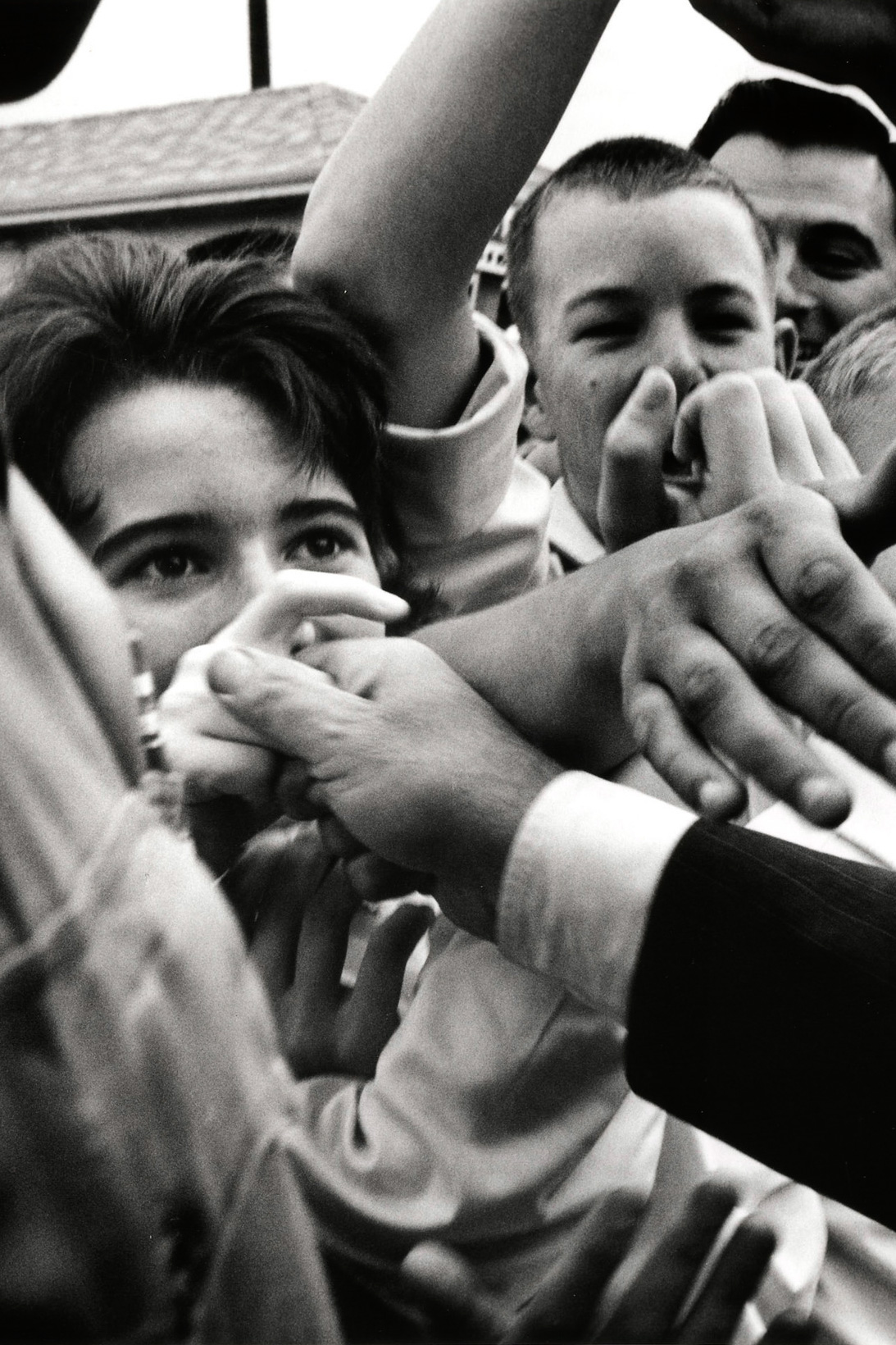 Photo: Cornell Capa, JFK Library
Next Candidate
Joe Neguse
37, Colorado — 2, D