Alexandria Ocasio-Cortez
One of the first female members of the Democratic Socialists of America to be elected to Congress who rejects funding from corporate PACs and is one of the co-sponsors of the Green New Deal.
Exit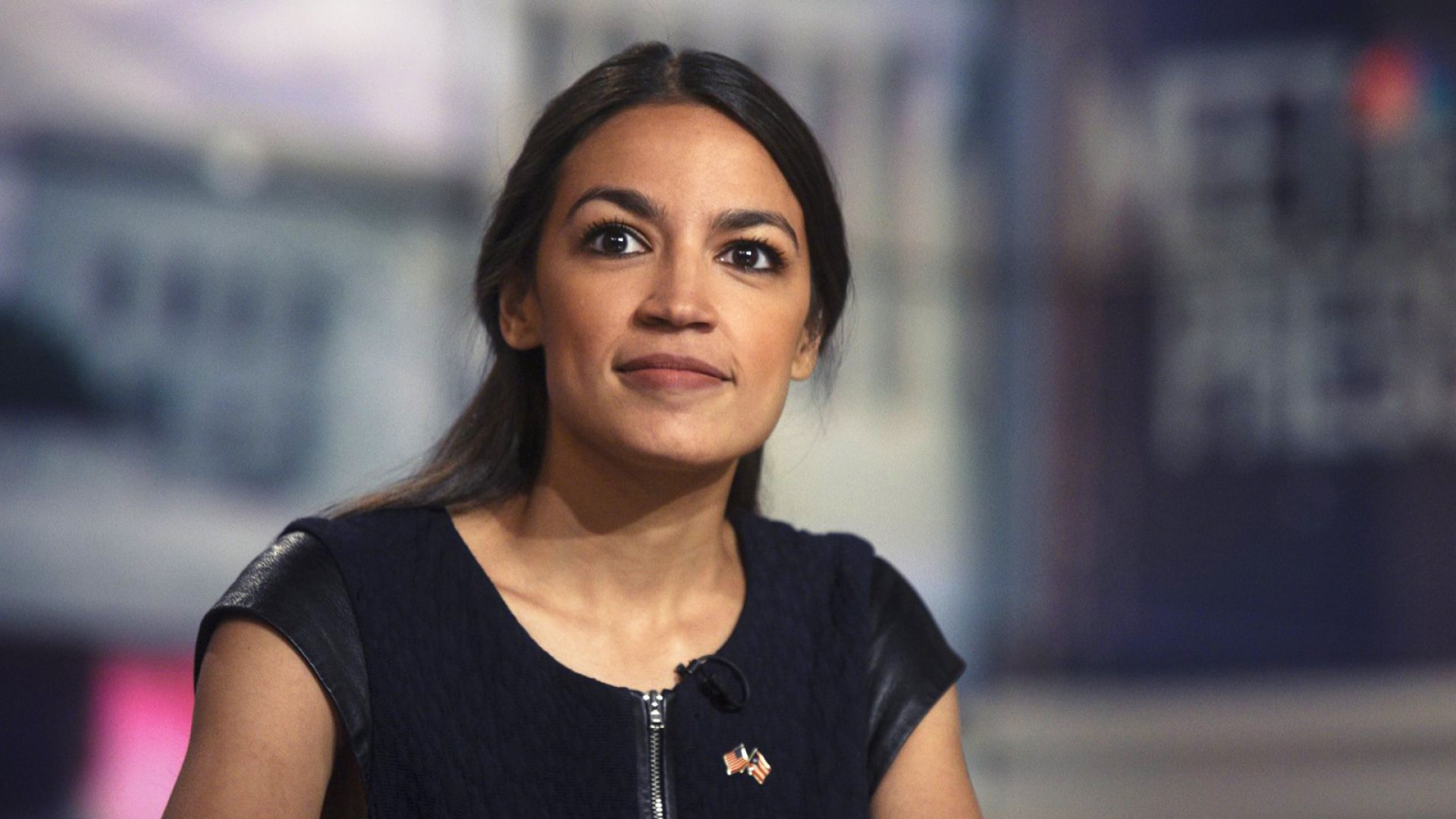 AlexandriaOcasio-Cortez
32, New York — 14, D
Who are they?
One of the first female members of the Democratic Socialists of America to be elected to Congress who rejects funding from corporate PACs and is one of the co-sponsors of the Green New Deal.
Pre-Congress?
After working in Senator Ted Kennedy's office, she transitioned to being a community organizer while working part-time as a waitress and bartender. The organization Brand New Congress recruited her to run for Congress after she was nominated by her brother as a possible progressive candidate.
Latest Headlines
10.21.2021
The Memo
Student loan debt has been a hot button issue, especially amongst young progressives like AOC. The Biden administration has voiced its desire to eliminate student loan debt without congressional authorization and the Dept. of Education says it is preparing a legal memo saying as such. AOC and fellow young leaders like Ilhan Omar (D-MN) are urging Sec. of Education Cadona to release the memo by October 22nd. While some Democratic party leaders like Senators Elizabeth Warren and Chuck Schumer think Biden has this wide-scale authority, AOC's own mama bear Speaker Pelosi does not. Do you think loan cancellation is a reality or a pipe dream?
10.08.2021
Rip And Repeat
The progressive democrats remain steadfast in their insistence on a large infrastructure deal, and tightly gripping that powerful megaphone is, of course, Alexandria. She has "held the wall" as the Night's Watch might say, pointing out in a recent tweet that the moderate's proposed $1 trillion dollar plan is merely the size of New York City's budget, when you actualize the $1 trillion over 10 years. Her argument is simple: $100 Billion a year might be enough for the Big Apple, but it isn't enough for our 50 states. Interestingly enough, as Republicans try to pain Uncle Joe's infrastructure plan as that of AOC and Bernie, she's quite pointedly addressed that too, saying that what he's proposed is far less than what she wants. So, are you tired and ready for a compromise, or do you think the progressives should keep sticking to their guns?
09.23.2021
Hold Up There, General
There's a lot of truth to the old adage that our defense spending resembles more of a linebacker enjoying thirds at the Thanksgiving buffet than it does a vegan Pilates instructor. It's unclear what AOC's fitness routine is, but clearly, she's on a leaner-is-meaner plan, particularly when it comes to the upcoming authorization vote on the annual defense budget bill. Alexandria has introduced 7 last-minute amendments, most of which target and restrict weapons sales to countries that are in recent human rights violation. Those would include the US trained-Saudi unit of operatives responsible for the Jamal Khashoggi killing as well as recent infractions by the Colombian Government. It's unclear whether any of these will stick, but the message is certainly clear. And speaking of messages, damn girl—that dress!
09.10.2021
Bipartisan Corruption
It seems that AOC may have coined a new phrase as she laid into Sen. Joe Manchin's desire to pause and cut the $3.5 trillion spending package that most Democrats in the House and Senate have approved. The comments came after Manchin's op-ed in the Wall Street Journal that called for a "strategic pause". Though a bipartisan infrastructure bill has passed both chambers, AOC labeled it a "fossil fuel bill" and like most of her progressive colleagues does not support it without the spending package in tandem. "[I am] sick of this 'bipartisan' corruption that masquerades as clear-eyed moderation," she said.
08.26.2021
200,000 Visas
Wow that's a big number, but AOC is calling for the Biden administration to issue the absolute minimum number of visas to be 200,000. She said, "I would say the rock bottom is 200,000, but I think it should be whatever is necessary, and that needs to be expedited as soon as possible." AOC voted for legislation to increase the number of visas, which received overwhelming support (only 16 Republicans voted against). All we can say is, AOC is no stranger to large numbers!
MORE
Core Issues
Higher Education/Student Debt
Immigration Reform and Protection
Universal Healthcare/Medicare for All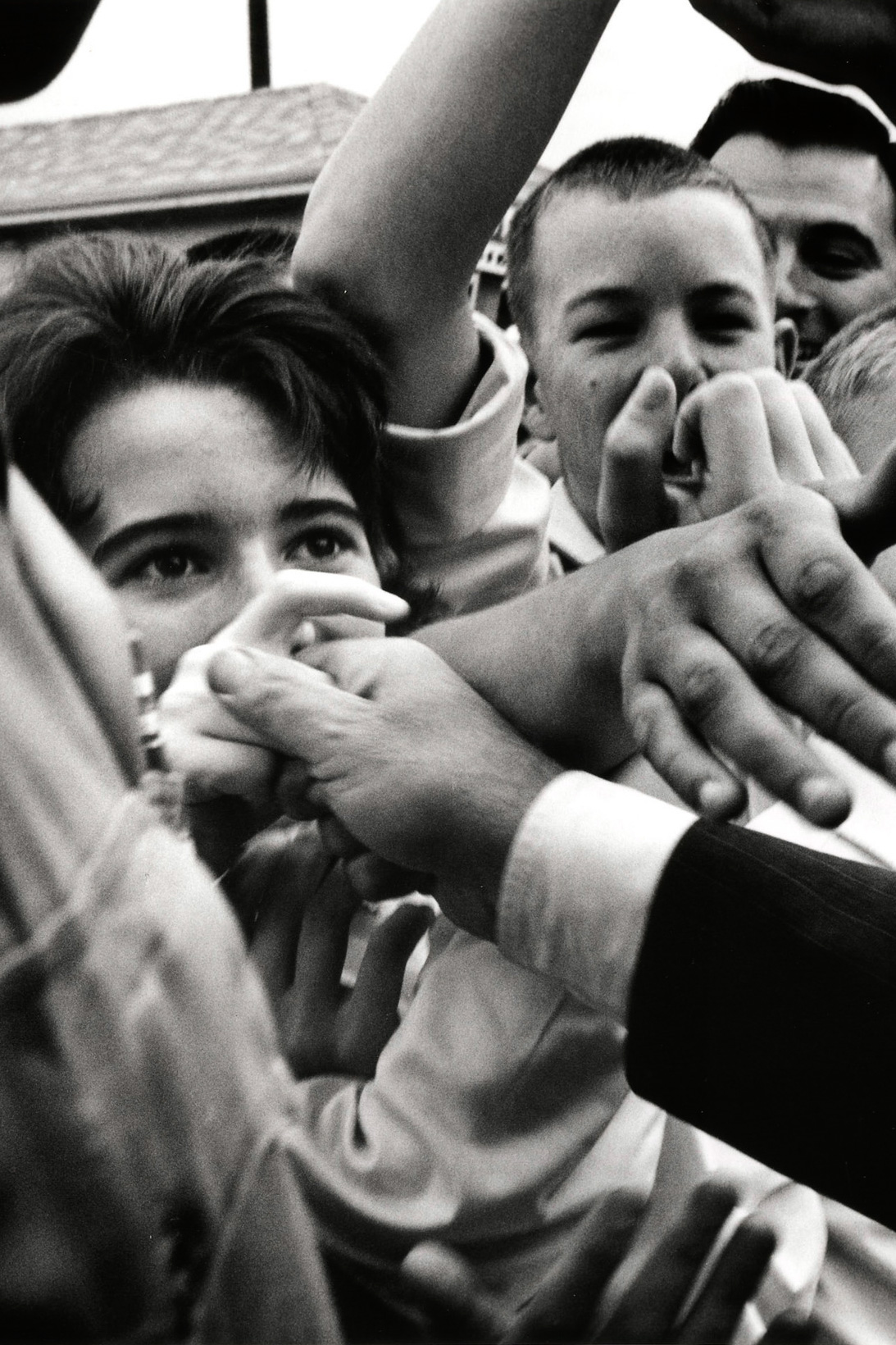 Photo: Cornell Capa, JFK Library
Next Candidate
Joe Neguse
37, Colorado — 2, D