Abigail Spanberger
A former teacher at the Islamic Saudi Academy who speaks four languages and worked as a federal postal inspect on money laundering cases, intercepting shipments of illegal drugs in the U.S.
Exit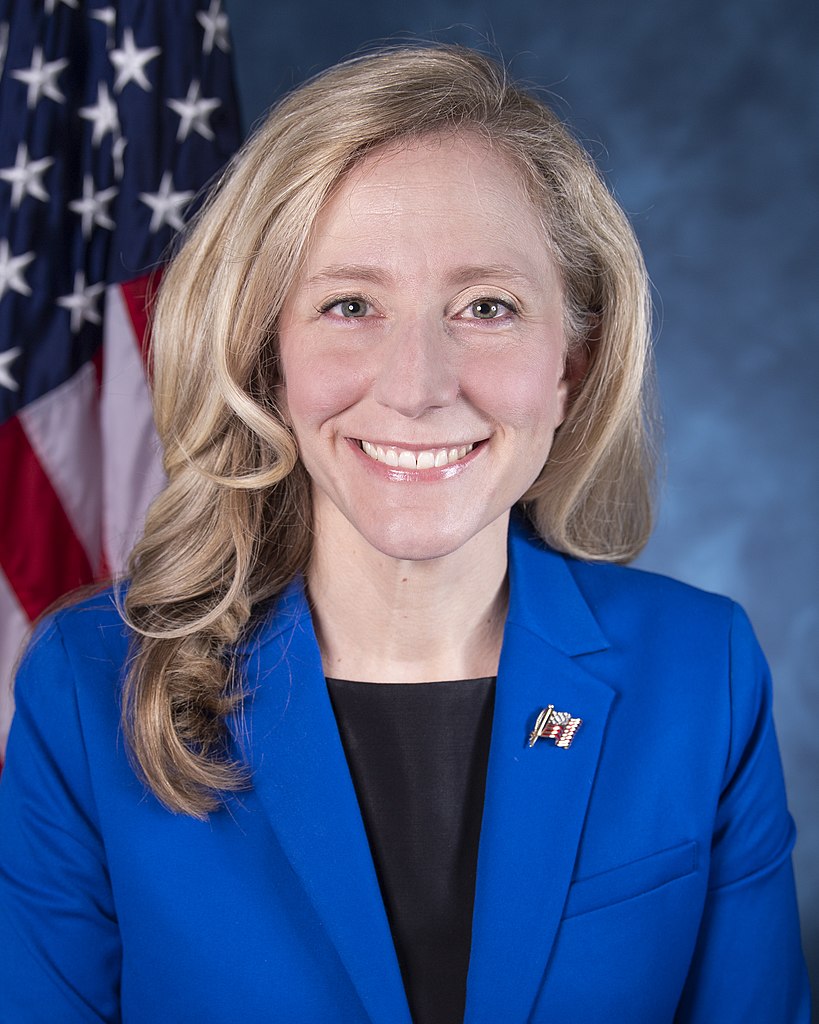 AbigailSpanberger
44, Virginia — 7, D
Who are they?
A former teacher at the Islamic Saudi Academy who speaks four languages and worked as a federal postal inspect on money laundering cases, intercepting shipments of illegal drugs in the U.S. Abigail spent much of 2021 focusing on finding bipartisan solutions to national and cyber- security issues as well as pushing for the bipartisan infrastructure bill to be passed.
Pre-Congress?
After working as a page for Virginia Senator Chuck Robb, Abigail taught English literature at the Islamic Saudi Academy and worked as a federal postal inspector. She joined the CIA as an operations officer, working overseas intelligence gathering on terrorism and nuclear proliferation. After leaving the federal government, Abigail worked to help academic institutions diversify their student bodies. She was also appointed to the Virginia Governor's Fair Housing Board to ensure affordable housing.
Latest Headlines
01.31.2022
Abigail is a former CIA operations officer who speaks four languages, is committed to finding bipartisan solutions, and worked tirelessly in 2021 on pressing issues like infrastructure and cybersecurity.
01.13.2022
Farm Charge
It's easy to get caught up in the sexiness of electric vehicles and how "easy" it will be to put charging stations at every corner like Starbucks, but there's a part of this e-convo that's forgotten about: charging stations in rural areas. Don't worry, Abigail has a bill for that and it's geared towards farmers with electric tractors and trucks. Her bipartisan bill looks to provide financial assistance to farmers and rural business owners to install renewable energy systems to better support their electric fleets. Sounds like a positive step towards green!
12.29.2021
Abigail's 2021 Roundup!
Abigail has spent her year working on strengthening our nation's national and cybersecurity. Abigail has introduced the Foreign Agent Disclaimer Enhancement (FADE) Act, which increases transparency by requiring disclaimers attributing political content to a foreign principal to be embedded on the social media posts themselves. She also partnered with fellow PP leader Rep. Andrew Garbarino to introduce the Better Cybercrime Metrics Act, which would improve how the federal government tracks and prosecutes cybercrime. It is also important to note that many of Abigail's bills are bipartisan.
12.16.2021
Any Interference is Bad Interference
We keep seeing various politicians introduce legislation that limits the involvement of foreign companies and/or foreign nationals. Abigail teamed up with PP leader Jim Banks (R-IN) to introduce bipartisan legislation that would make it unlawful for a foreign national to contribute money, either directly or indirectly, to a state or local ballot initiative or ballot referendum. The Protecting Ballot Measures from Foreign Influence Act would overturn a July decision from the Federal Election Commission (FEC), which gave a green light to foreign nationals seeking to finance campaign efforts related to ballot initiatives, after ruling that a federal law banning foreign money in campaigns applies only to federal, state and local candidate elections. We are wondering why the FCC differentiated ballot measures from candidate elections.
12.02.2021
Hello Mr. President
After the Democrats' lost the governorship of Virginia, Abigail went on the offensive, saying that America did not elect President Biden to be FDR. Those remarks went public and sparked a lot of controversy in the party, but what wasn't known until recently was that right after she said it, the President called her. After they both acknowledged the others "good sense of humor", Abigail was sure to publicly clarify what she meant – that though many Americans will like Biden's policies, the complete upheaval he is pushing is not the stabilizing force that most Democrats, Independents, and Republicans who voted for him want. "That bit of normalcy, that stopping of the chaos, I think, is, you know, when it comes down to it, a major motivator for so many people who voted for him," she said.
MORE
Core Issues
Agriculture
Climate Change
Diplomacy and Foreign Aid
Next Candidate
Darren Soto
45, Florida — 9, D