Julia Letlow
The first Republican woman to represent Louisiana in Congress, Julia is a mother of two who won a vacant seat after her husband, Luke, passed away from Covid at the end of 2020.
Exit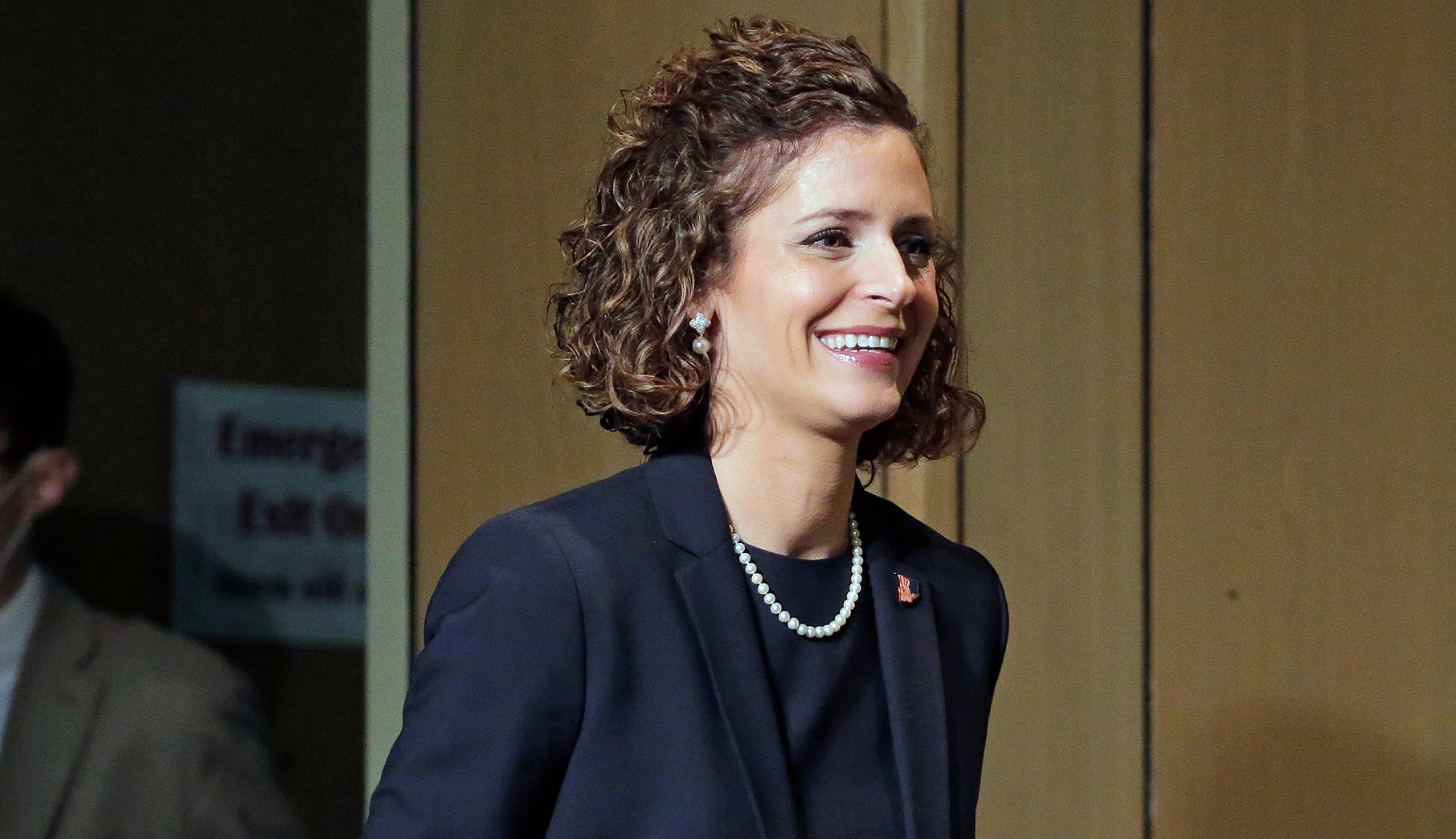 JuliaLetlow
40, Louisiana — 5, R
Who are they?
The first Republican woman to represent Louisiana in Congress, Julia is a mother of two who won a vacant seat after her husband, Luke, passed away from Covid at the end of 2020.
Pre-Congress?
Julia was the executive director of external affairs and strategic communications at the University of Louisiana. She also worked at Tulane University School of Medicine as the director of education and director of resident patient safety and quality improvement. After her husband's death, Julia became an advocate for Covid safety and encouraged Americans, especially hesitant Republicans, to get the vaccine.
Latest Headlines
12.02.2021
Necessary Overkill?
Just before Thanksgiving break, Julia introduced a bill that would enact a Parent's Bill Of Rights. This comes following the nationwide tsunami of disagreement between parents and their children's schoolboards…and with fellow parents. It's masks one day, Critical Race Theory the next, but what it never seems to be is level-headed. Following the introduction of her bill, Julia now has 83 Republicans who have signed on as co-sponsors and this bill is surely not going anywhere, given the current climate. It's hard to say whether or not this bill is absolutely necessary or complete overkill, but we'll kick this to the parents out there. Do you feel you have enough say in your child's education?
11.18.2021
Redistricting Woes
Redistricting is happening all over the country and in Louisiana Julia is potentially at risk of losing her seat as her district might change during the state's redistricting process. The committee just held their fourth of 10 hearings around the state on political redistricting. Many leaders are advocating for an overhaul of Louisiana's congressional map — one that would include two majority Black congressional districts. This begs the question: should there be a federal law for redistricting across all states?
11.04.2021
But… Didn't They Break the Law?
The Biden administration is weighing what to do about mounting lawsuits from families that we separated under Trump-era policies at the southern border. And, boy or boy, are Republicans like Julia getting heated about what the administration is whipping up. As of now, payments up to $450k are being considered (depending on the circumstance of the separation) and Julia has one question… "Why should the federal government just give [money] out to the people who broke our laws?" Nothing is set in stone yet, but you better believe that the Republican message of border security is going to keep an eye on this one!
10.21.2021
GOP PSA
If anyone is qualified to speak on the horrors of Covid and the effectiveness of the vaccine, it's Julia. As you may recall, she sadly lost her husband to the deadly virus and now is among a handful of female GOP lawmakers being courted to tout the vaccine. The group Winning For Women, which works to elect Republican women to office, is now taking on the challenge of vaccinating their caucus, many of whom are quite reluctant. Julia features prominently in a new one-minute ad encouraging folks to get the shot because it will save their life. While it's no one's business to tell someone else what to do, Julia's powerful experience ought to be listened to, and if her advice is to get the shot, we all may just want to heed that advice.
10.07.2021
Operation MOVE IT!
Operation Blue Roof is a program with the U.S. Army Corps of Engineers that protects property, reduces temporary housing costs, and allows residents to remain in their homes while recovering from a storm. Julia and her colleagues sent a letter to the Army Corps asking for them to speed up applications and completion of these properties. Due to Hurricane Ida, more than 62,000 Louisiana households have applied for assistance under the program, but only 3,743 installations have been completed to date. Unfortunately, due to COVID, it feels like many things are moving TOO SLOW.
MORE
Core Issues
Higher Education/Student Debt
Pro-Life
Second Amendment Protection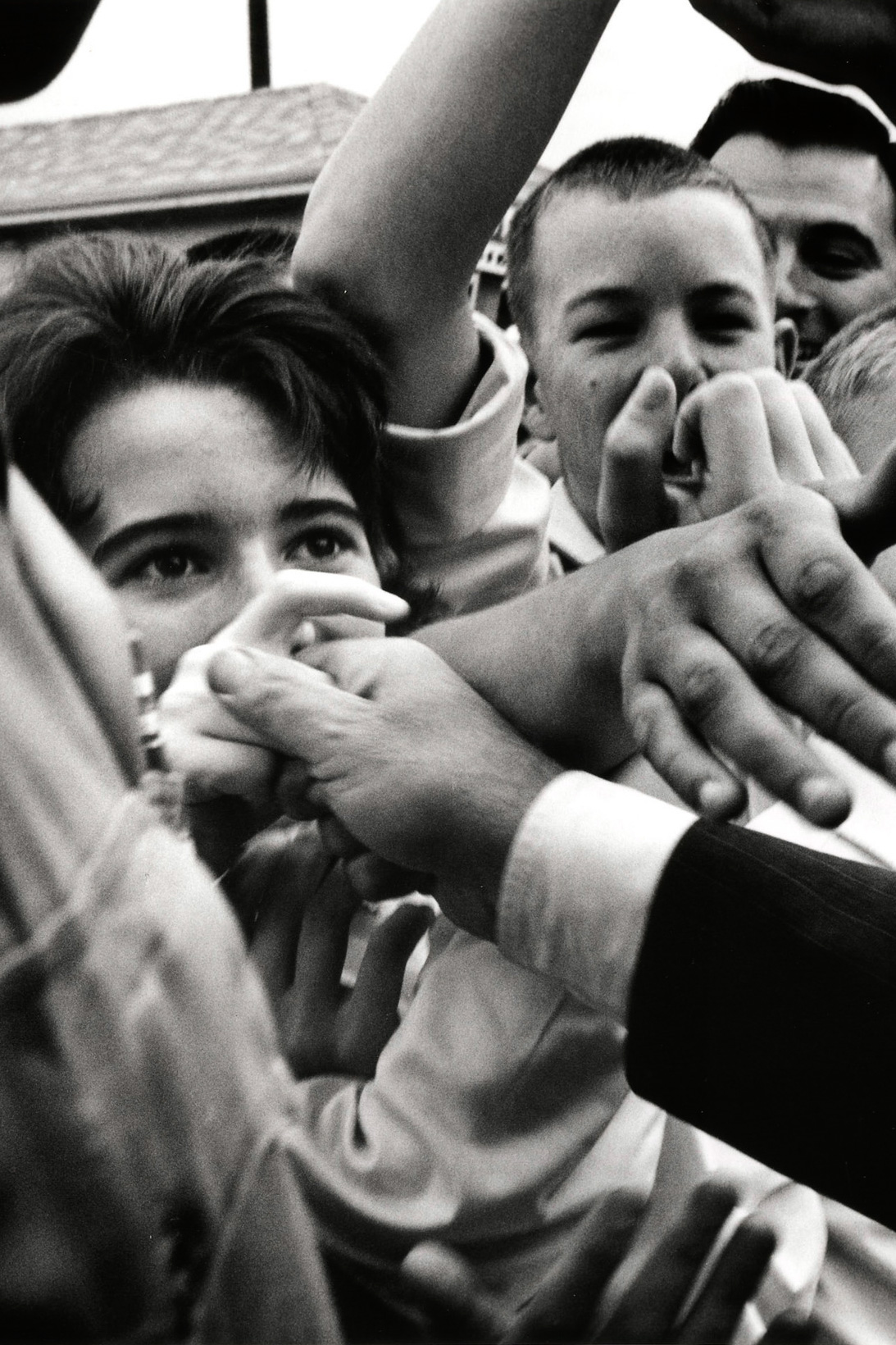 Photo: Cornell Capa, JFK Library
Next Candidate
Jon Ossoff
34, Georgia, D