Brian Mast
A decorated Army veteran who stepped on an IED, resulting in the amputation of his legs and one finger, Brian brings his extensive military experience to Congress.
Exit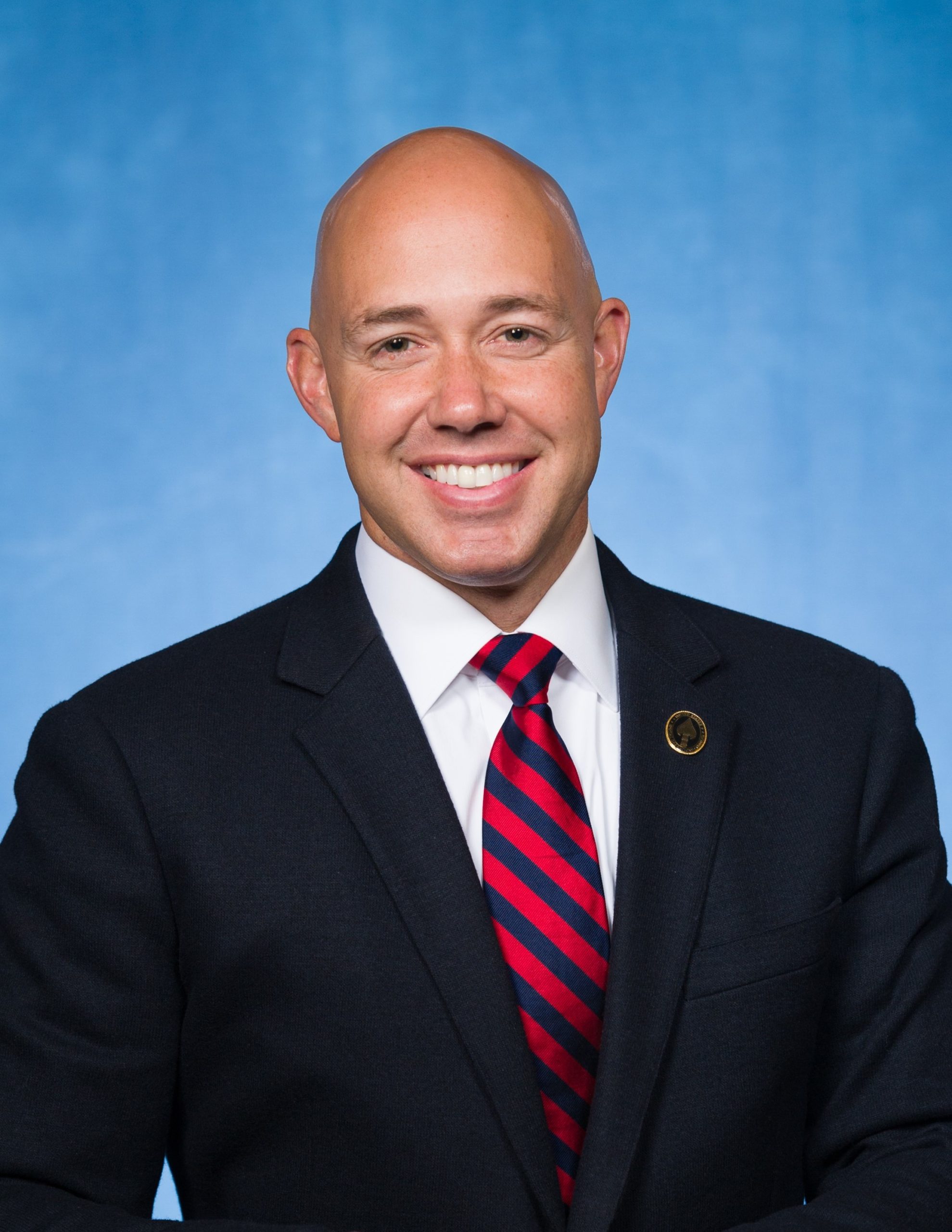 BrianMast
43, Florida — 18, R
Who are they?
A decorated Army veteran who stepped on an IED, resulting in the amputation of his legs and one finger, Brian brings his extensive military experience to Congress. As Florida faced various environmental crises in 2021, Brian always had the state's clean air and water top of mind.
Pre-Congress?
As a member of the Army explosive ordinance disposal technicians, Brian received the Bronze Star Medal, the Purple Heart, a Defense Meritorious Service Medal, and the Army Commendation Medal with 'V' for valor device. He then worked as an explosives specialist for the U.S. Department of Homeland Security.
Latest Headlines
01.31.2022
Brian is a decorated Army veteran who lost his legs and one finger after an IED explosion and focuses a lot on the military and veterans as an elected official. Last year, he also was on a mission to ensure clean water in Florida after there was a harmful algae bloom in a prominent water source.
01.13.2022
Marine Mandates
With the vaccine mandates at the top of many people's minds, Brian is shining a light on the report that hundreds of Marines were separated from service after refusing the COVID-19 vaccine. Brian sent a letter to the head of the U.S. Marine Corps to get details on the 200+ Marines who were discharged last month. Also, he cited military readiness with the ongoing threats from Russia and China. In addition to the 200+ Marines that were discharged, the Marines have not granted one religious exemption of the 3,247 requested.
12.29.2021
Brian's 2021 Roundup!
Brian spent his 2021 focusing on the environment. Brian reintroduced the South Florida Clean Coastal Waters Act which would amend existing federal law aimed at combating harmful algal blooms. Brian joined nearly every member of Florida's congressional delegation in calling for the USS Bonhomme Richard to be repurposed as an artificial reef off our coast. He introduced the bipartisan Local Water Protection Act which aims to reduce water pollution in communities across our country. He offered an amendment to this year's Energy and Water Appropriations bill that would increase funding for South Florida Ecosystem Restoration to $725 million for 2022.
12.16.2021
Water, Water Everywhere
Currently, the federal Land and Water Conservation Fund (LWCF) is used for land acquisition efforts directly related to recreation. Brian and Sen. Marco Rubio introduced legislation that would allow states to utilize existing funds from the LWCF to support water quality projects that states are required to propose under the Clean Water Act. Florida is especially in a clean water bind as harmful algae blooms keep popping up and threatening ecosystems. "In Florida, water quality and recreation go hand-in-hand," Brian said. Do you think states should have more discretion with certain federal funds like these depending on their environmental needs?
12.02.2021
No Vaccination Nation
Oh, vaccine mandates. How they can foil the best of us. However, Brian is not going quietly into this night's fight, having just introduced legislation to protect employee health privacy and fight vaccine mandates. Effectively the bill would prohibit employers from inquiring about an employee's vaccine status. He's even doubling down and calling this a new form of discrimination: "prejudice against the unvaccinated." While everyone is entitled to make their own vaccine choices, the fact is science is science and the data suggests that Brian is regrettably on the wrong side of it. Vaccines have been saving lives and if you are anyone you know is wrestling with the choice to get vaccinated, our only suggestion would be that you seek out and follow the very best, credited medical science on the issue.
MORE
Core Issues
Combatting Terrorism
Defense Spending
Veterans Rights and Affairs
Next Candidate
Seth Moulton
44, Massachusetts — 6, D