I'm a Young American and I'm Fired Up for the 2022 Midterms… Are You?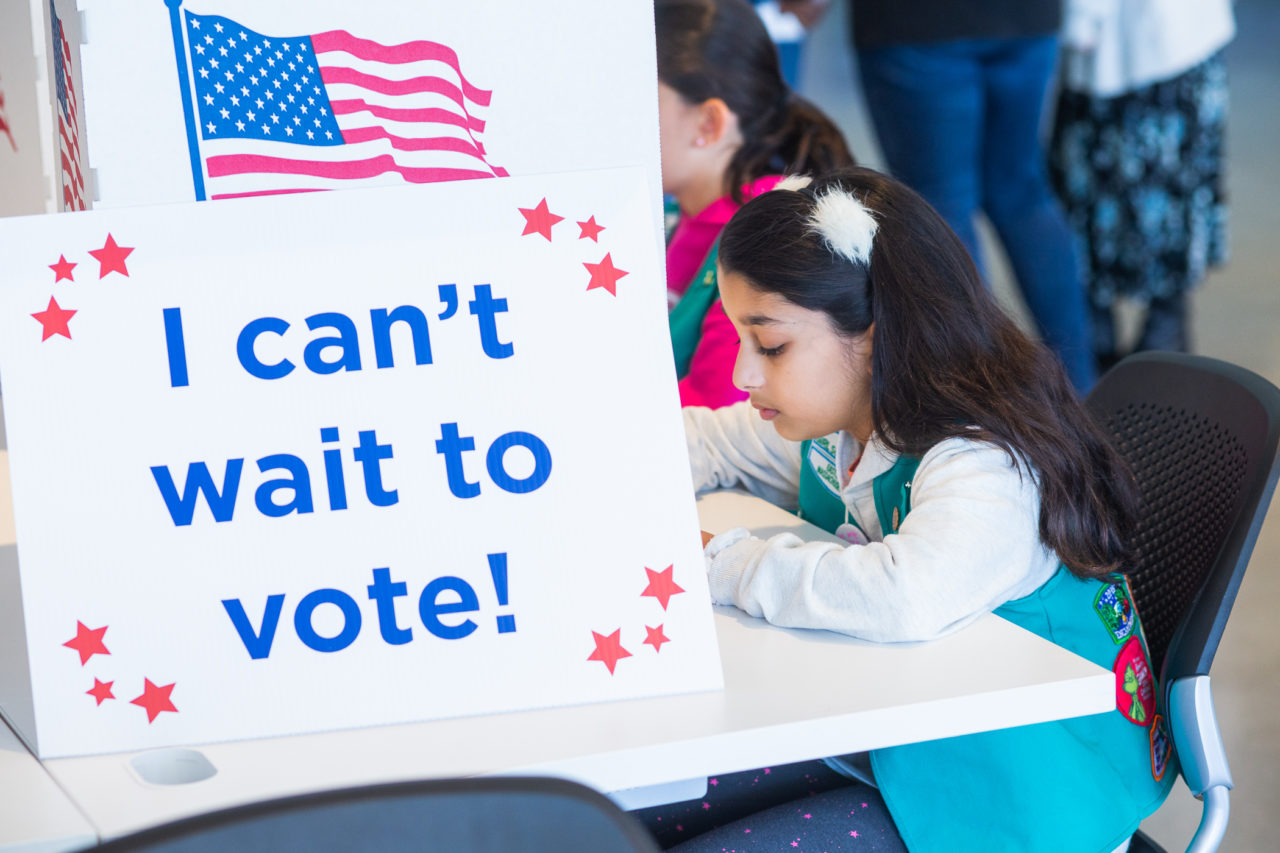 By Emory Leonhardt
The Democratic House majority emerged from the 2020 election so emaciated that political analyst gave it less than three years to live. In defiance of polling and pundit expectations, Republicans scored eleven House seats in 2020, leaving Nancy Pelosi's caucus dangerously thin.
If Democrats lose more than four in 2022, they will lose Congressional control.
And although we're still over a year away from the Congressional midterm elections, the races are heating up, especially in battleground states.
For over a decade, North Carolina has held a reputation of being a critical battleground state, but I'm also partial to talking about the Tarheel state because it's my home. People never know with certainty which way North Carolina will turn. Recently, North Carolina hosted their annual GOP convention, where former President Trump spoke and gave his official endorsement to Ted Budd, a Conservative businessman and current Representative for NC-13, for the United States Senate. With Trump's backing, Budd will undoubtedly have an abundance of money and resources pouring into his campaign. This could mean big trouble for Democratic front runners like Jeff Jackson and Cheri Beasley.
It is likely that other battleground states will include Arizona, Georgia, Florida, Pennsylvania, Wisconsin, and Nevada. Of course, I am interested in how these states will play out because control of the Senate will be on the ballot once again in 2022. However, I am also invested in this midterm election for another reason: I want to see more young people represented in Congress.
As of now, 14% of our 117th Congress is composed of people under the age of 45. Yet that 14% doesn't seem to be cutting it anymore. I recently began wondering why so few of our Congressional representatives are young. What obstacles are standing in their way from running for a seat in Congress? For starters, running a Congressional campaign is expensive—to put it nicely. The price of a seat in Congress is higher than ever for those entrenched in high-profile races. In 2018, the average cost of a successful Senate campaign was $15.7 million while the price of victory was far lower for successful House candidates, averaging slightly over $2 million. Unsurprisingly, in battleground states, average campaign costs were even higher and it doesn't look like these prices will drop anytime soon.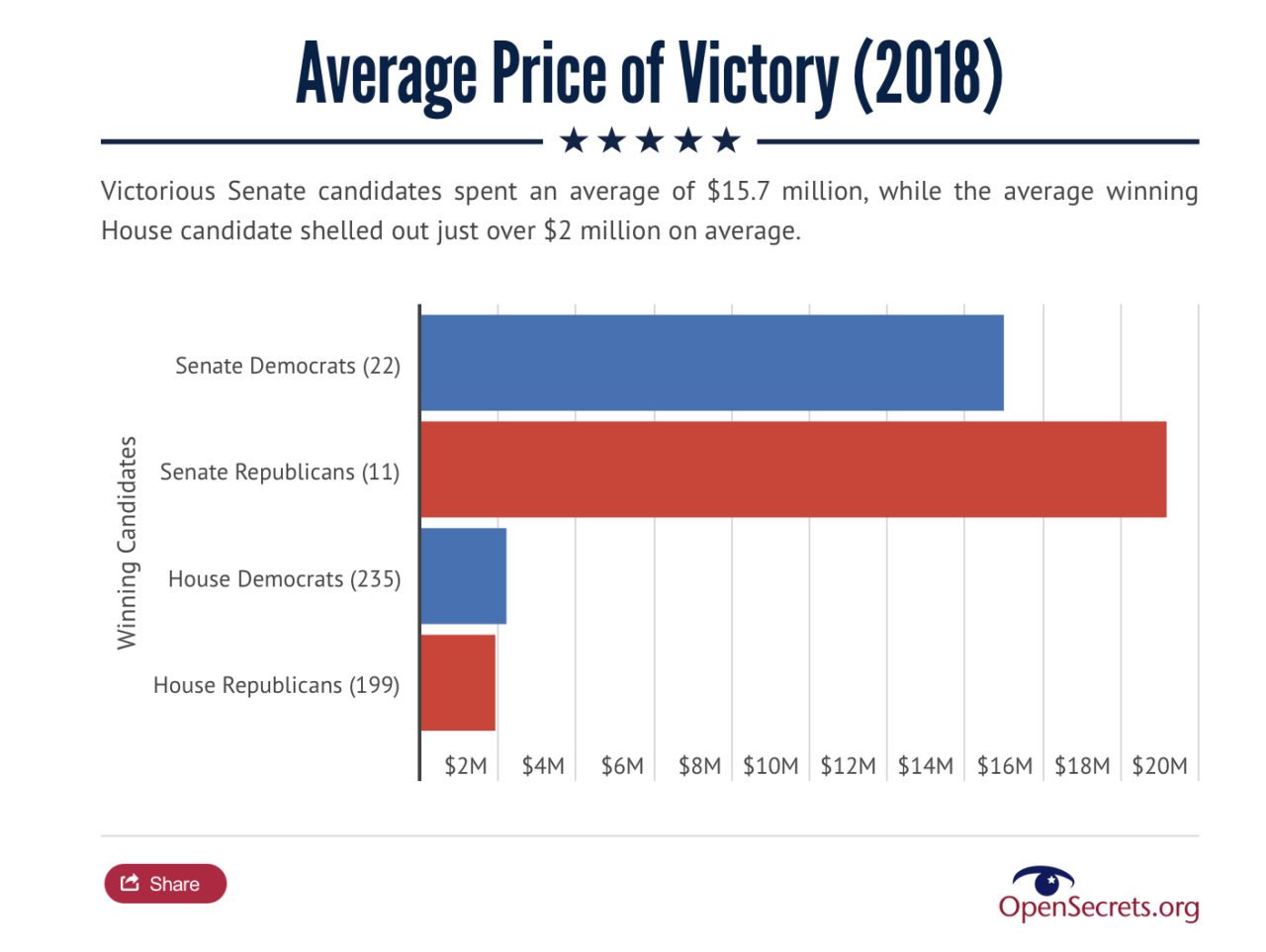 Another thing preventing young people from running successful Congressional campaigns is the way they present their experience. It's no secret that when Millennials run for office, their experience or qualifications are almost immediately questioned. To some extent, the Millennial label could be doing them somewhat of a disservice even though they're definitely old enough to run for these positions in a very respectable way.
Whether people like it or not, Millennials are capable of fundamentally changing the makeup of our government for the better by bringing their experiences and new perspectives to the conversation.
For instance, they might be driven by policy issues that hit close to home. Take climate change, for example. For an issue that had previously been known to be democratic, we are seeing a bipartisan shift in young people. Our young leaders are leaving party aside for a moment and coming to the realization that they will be left to deal with issues if there is not a large enough effort to resolve the problem in the present. It's refreshing, to say the least, to see a bipartisan push for something—for anything—in Congress.
It's one thing to run for office, but it's another thing to win. Young Congressional candidates are beginning to navigate their 2022 campaigns. So far, we've seen everything from every-county campaigns to photo ops and handshakes! Young politicians are avoiding implementing a one-size-fits-all strategy when it comes to appealing to their crucial voter base. Instead, their political campaigns must closely tailor their approach and platform to appeal to their oftentimes unique voter demographic.
If they are looking to appeal to young voters, young politicians need to be one thing: authentic.
Young voters value authenticity. Therefore, young Congressional hopefuls who want to appeal to Millennial voters must remember to demonstrate raw authenticity and passion for changing the system.
Members of the younger generation (like myself) are getting fired up for the 2022 midterms. I'm hopeful because we are starting to see young voters engaged in a way they've never been before. The 2018 midterm election has been widely recognized for its high voter turnout, and I know many of us are crossing our fingers that 2022 will be the same. 53% of the citizen voting-age population voted in 2018, the highest midterm turnout in four decades. Though as I'm sitting here, I don't know whether to be excited about seeing a "high voter turnout" or disappointed that 53% of voters was considered the highest voter turnout in a midterm election in four decades. We have to do better!
The bottom line is we can do better. Young adults, who have a huge stake in public policy related to climate change, housing, student loans, and the national debt are not leveraging their voting power over policymakers on these important issues. Here's the thing though… it doesn't have to be that way.
Studies show that young Americans feel they have the power to participate and make change. So if they aren't actually disengaged, why aren't more of them showing up on election day? The explanation is pretty simple: voting is a civic practice that we need to learn. We need to learn how to register to vote and cast a ballot. We need to learn to distinguish the different offices on the ballot and the candidates running for them. It takes time to develop the habits and informational background that make voting easier, which helps explain why older people vote more often. However, it doesn't excuse young voters from participating in elections.
With some effort, we can increase the likelihood that today's youth, who have so much at stake, cast their ballot. Civically engaged people of all ages can work to facilitate political participation in the younger generation.
With more young people voting, it is more likely that younger candidates will be successful in their Congressional races. It's a win-win situation.
Ask any student this year and they'll tell you there's a lot at risk in elections now. Elections have always been important but the younger generation has now seen first-hand that elections have consequences. For a moment, think about climate change, social inequities, and the future of the Supreme Court. Regardless of your candidate preference, it's critical that young people cast their ballots next November.
Those elected will have a hand in deciding our future, making it important to choose one whose vision we like.
With every election, people voted into office are given the power to make far-reaching decisions that will impact our lives. Our vote is our voice, and it's the only way to have a say in how those issues will affect our life now and in our future.