Stephanie Murphy
The first Vietnamese-American woman in Congress and former specialist for the Department of Defense.
Exit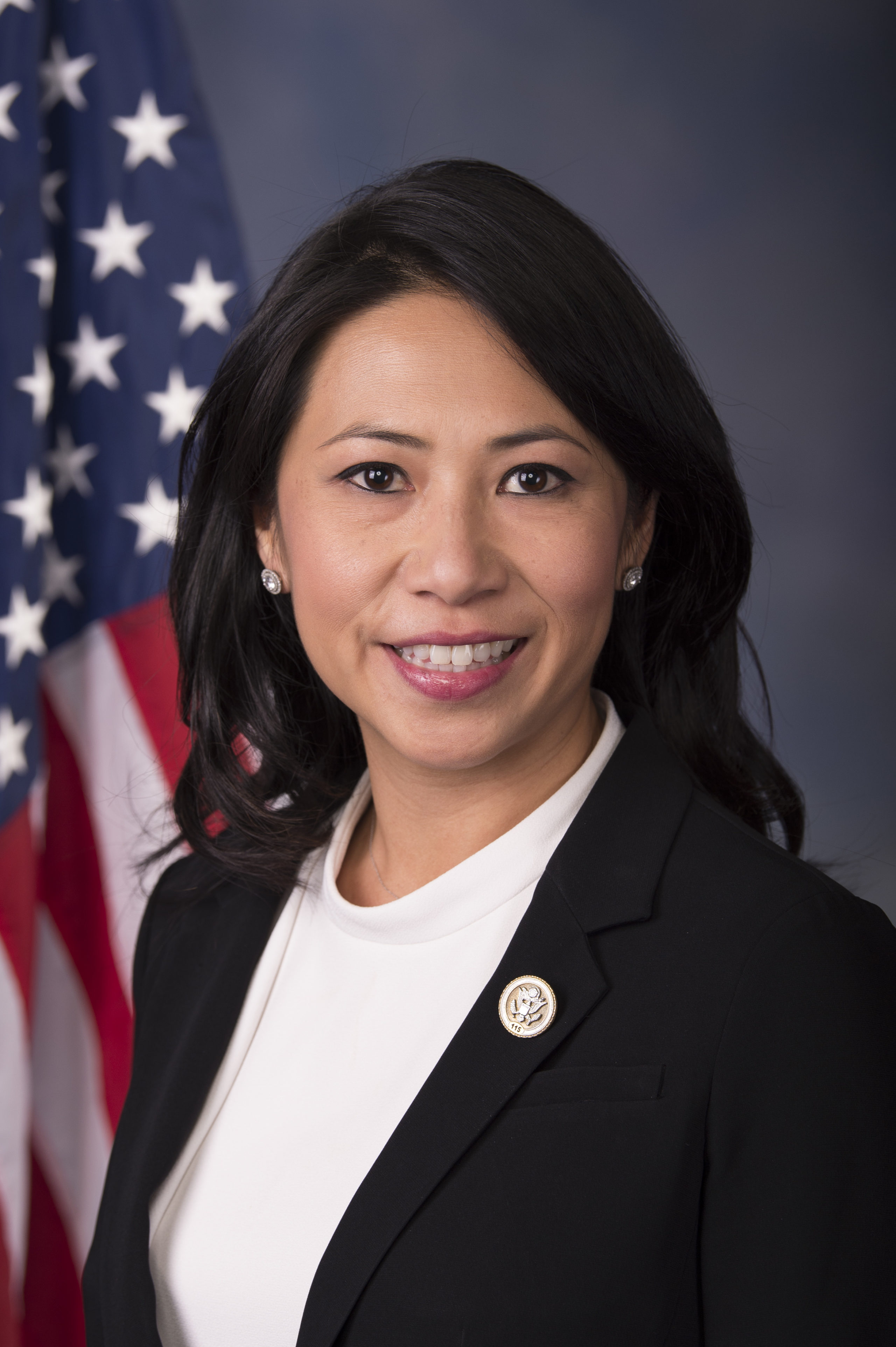 StephanieMurphy
43, Florida — 7, D
Who are they?
The first Vietnamese-American woman in Congress and former specialist for the Department of Defense. Stephanie rose to prominence in 2021 as one of the major moderate voices in the Democratic fight to pass infrastructure legislation.
Pre-Congress?
After working as a strategy consultant for Deloitte Consulting and as a business professor, Stephanie began her career in public service, working as a national security specialist in the Defense Department. She received numerous awards for her work there, including the Secretary of Defense Medal for Exceptional Civilian Service.
Latest Headlines
01.31.2022
Stephanie is a Vietnamese-American with an inspiring story of how she came to America – having been rescued by the Navy while fleeing communism in Vietnam when she was child. She's risen as one of the more prominent moderate Democratic voices on issues like infrastructure. Although she's announced she won't seek reelection in this year's midterms, we're sure her voice won't be lost in the future of Democratic politics.
01.13.2022
No!!!!! Don't Leave Us!
Stephanie, a Political Playlist favorite, has said she will not seek re-election this year. Last year she had thrown her hat in for the Florida Senate race and then withdrew, so we are surprised to see this decision. Known as a middle of the road Democrat, Stephanie was a leading voice for the moderates, especially in the infrastructure debates. She has not ruled out running for public office later, but she is leaving to spend more time with her family. We will miss her!
12.29.2021
Stephanie's 2021 Roundup!
Stephanie had her eyes on infrastructure this year. Stephanie was not happy with Speaker Pelosi when she decided to postpone the vote on the $1.2 trillion infrastructure bill. As the leader of the centrist Blue Dog Coalition, Stephanie felt as though this delay had the potential to harm future negotiations and further complicate President Biden's agenda. Stephanie came into the spotlight as she became an unofficial spokesperson for the centrist Democratic POV, especially on the infrastructure bill battle. Stephanie was interestingly one of the few House Democrats who wanted to separate the vote between the bipartisan infrastructure bill and the Build Back Better Act.
12.16.2021
The Growing Spotlight
Despite a threat of her district being taken down by Republican-led redistricting, Stephanie has continued to be a leader in the Democratic party and specifically of the moderate block she belongs to. A recent profile by the New York Times highlights her key role in steering the Democrats towards an agreement when it came to passing the infrastructure bill AND the larger social spending package (the latter of which she was originally opposed to because of the cost). Now, she's in the spotlight again as one of the youngest members of the Jan. 6th commission, drawing from her experience as a security specialist at the Pentagon. Of those key bipartisan talks revolving around the infrastructure bill vote Stephanie said, "This demonstrated that top-down isn't the only way you can get things done." Watch out Pelosi…
12.02.2021
Watch Your Backs, Swingers!
Not sure if "swingers" can be used when referring to elected officials in swing districts, but dammit we're going to use it, and we'll use it proudly. The "swinger" in question here is Stephanie, a moderate Dem as you hopefully know by now, and the aggressor is the organization Americans for Prosperity. They are targeting Stephanie after her recent vote for the Build Back Better bill, and she's not their only target. They're going after 14 other congressional reps in districts like Stephanie's with heavily critical ads. In a tweet, Stephanie put it succinctly by saying "I'm never one to let the perfect become the enemy of the good." Let's now take a moment to enjoy this rarely-seen pragmatism from Washington.
MORE
Core Issues
Diplomacy and Foreign Aid
Gun Safety
Immigration Reform and Protection
Next Candidate
Joe Neguse
37, Colorado — 2, D