Kyrsten Sinema
The first openly bisexual person in the U.S. Senate and first female Senator from Arizona who rose to prominence for her advocacy for LGBT rights. Kyrsten has also completed an Ironman triathlon and summited Mt. Kilimanjaro.
Exit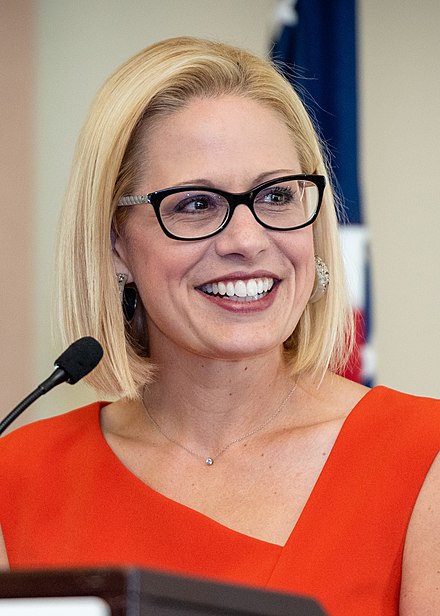 KyrstenSinema
45, Arizona, D
Who are they?
The first openly bisexual person in the U.S. Senate and first female Senator from Arizona who rose to prominence for her advocacy for LGBT rights. Kyrsten has also completed an Ironman triathlon and summited Mt. Kilimanjaro.
Pre-Congress?
A former social worker, Kyrsten finished law school and became a criminal defense attorney and adjunct professor, teaching policy and grant-writing. She was elected to the Arizona House of Representatives, where she was one of the most conservative Democrats, before being elected to the Arizona State Senate, and then the U.S. House of Representatives.
Latest Headlines
12.02.2021
On Her Way Up?
We might not know until election time, but Kyrsten has reason to celebrate after the passage of the bipartisan infrastructure package. Afterwards she was interviewed (which she rarely does) and said "Keep telling me what you think. I appreciate it." Like a good politician state farm is there… but in all seriousness she focused on turning her attention to making sure the implementation is carried out correctly. She led a roundtable discussion with Transportation Secretary Buttigieg and AZ Senator Mark Kelly saying, "Our historic legislation strengthens Arizona's—and America's—competitiveness by making significant investments to modernize and bolster our infrastructure, helping fix our supply chain challenges and create jobs across Arizona." Two gold stars for Kyrsten.
11.18.2021
She Speaks!
In a rare interview, Kyrsten let the media into her psyche (just a little bit), which otherwise has remained such an enigma. She championed the work by both parties on getting the infrastructure bill passed, stressed her commitment to climate change and paid leave in the Democrats' spending bill, and touted the importance of having disagreements – labeling it as "normal" and "human" and an "opportunity". When pressed about any coverage of her flirting with joining the Republican party, she shot it down. Instead, she offered a critique of the system in general saying, "There's this growing trend of people in both political parties who promise things that cannot be delivered, in order to get the short-term political gain. And I believe that it damages the long-term health of our democracy."
11.04.2021
On Again, Off Again
Watching Kyrsten the past few months has felt something akin to watching that beloved yet tumultuous couple break up, only to begin dating quickly thereafter. That is all to say, it's like watching a ping pong match with a side of policy whiplash. Take this historic Medicare drug price negotiation provision of the Build Back Better plan, which seeks to reduce out-of-pocket costs for seniors. While the measure is wildly popular in her home state, Kyrsten dismantled the measure after private negotiations with Biden, who sidelined it from the package. Now, after Speaker Pelosi personally reached out to Kyrsten, the two are reworking an agreement to put the measure back in. Ay yay yay, this is too much drama!
10.21.2021
Boiling Over
Liberal Democrats continue to chase after Kyrsten. If you want a quick take, look at her Instagram comments which have risen in the hundreds. Even AOC (NY) has begun fundraising targeting Kyrsten for holding up her vote. The other most recent blow came from Common Defense, a progressive veteran group. 5 veterans were tapped to advise Kyrsten and they just resigned from their posts and wrote a scathing letter which said among many things, "You have become one of the principal obstacles to progress, answering to big donors rather than your own people." Yikes, well we're sure Krysten is getting some quality time with her therapist.
10.07.2021
Kooky Kyrsten
That's what we like to call her and it definitely applies this week as Kyrsten is throwing the infrastructure debate for a loop. Most members of her own party are frustrated with her opposition to Democrats' $3.5 trillion reconciliation package which would be coupled with the bipartisan $1.2 trillion infrastructure bill. Progressive students at ASU harassed her in a bathroom (objectively not a good look) and Democratic groups are starting to look towards a potential primary challenge. And guess who's on the short list? Fellow PP leader Ruben Gallego who leans much more progressive than Kyrsten. Will we see a good old Political Playlist match-up in the future??
MORE
Core Issues
Job Access and Security
LGBT Rights
Veterans Rights and Affairs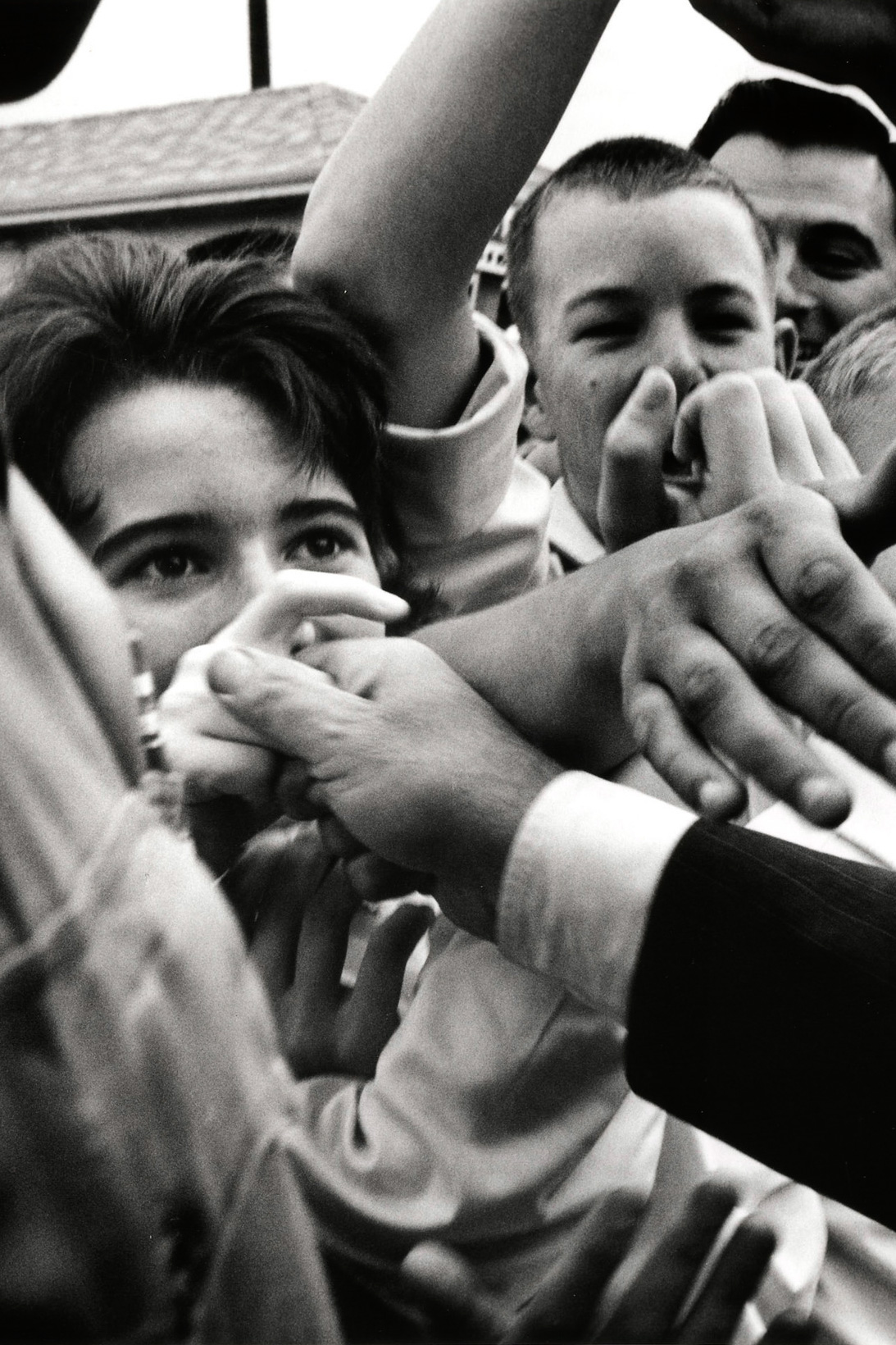 Photo: Cornell Capa, JFK Library
Next Candidate
Jared Golden
39, Maine — 2, D