Jamaal Bowman
Born and raised in New York City, Jamaal grew up in public housing and rent-controlled apartments. He is an educator and father of three.
Exit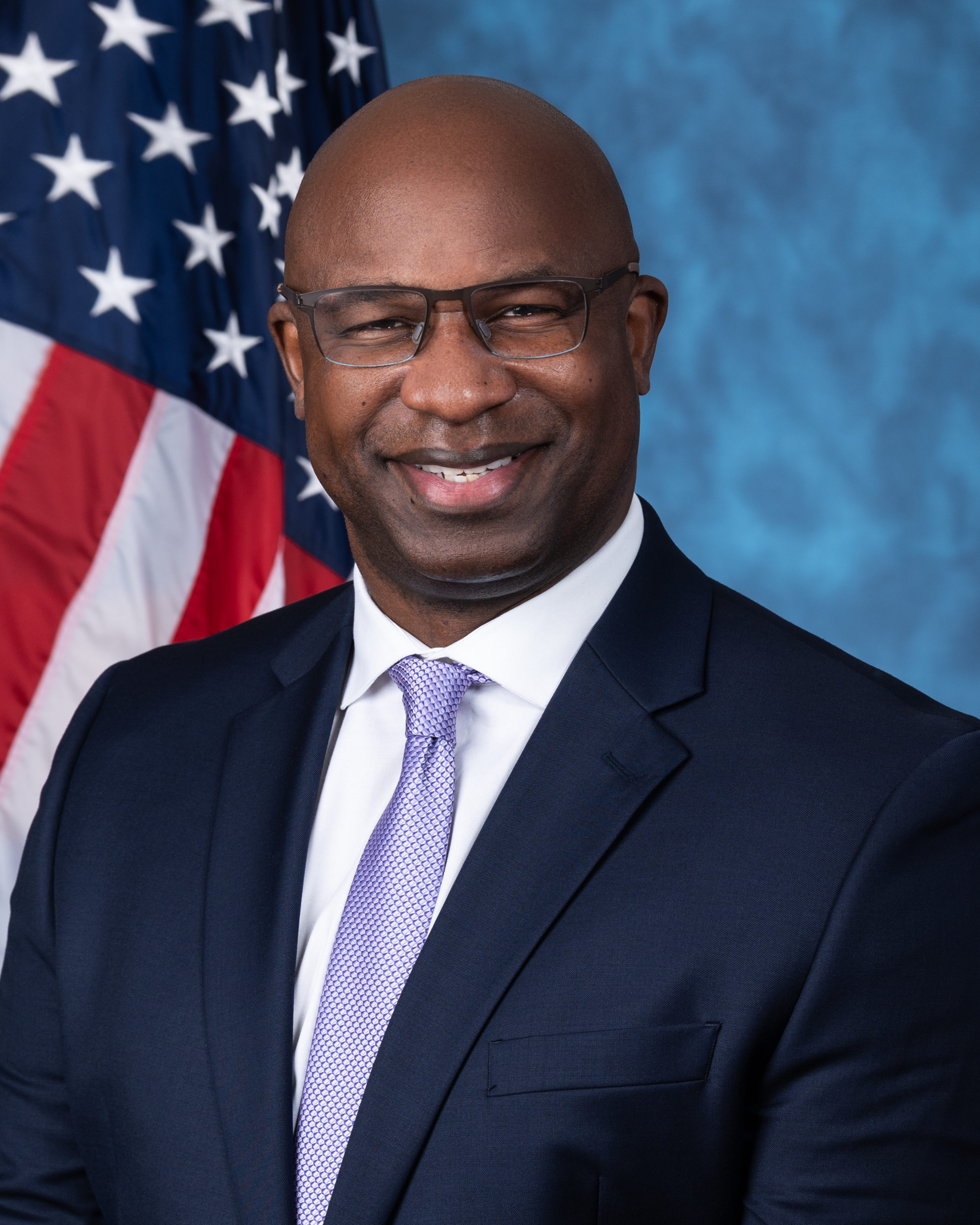 JamaalBowman
45, New York — 16, D
Who are they?
Born and raised in New York City, Jamaal grew up in public housing and rent-controlled apartments. He is an educator and father of three. In 2021, Jamaal joined the chorus of progressives demanding that the government re-think the definition of infrastructure and was one of the main forces behind the sweeping social-infrastructure Build Back Better Act.
Pre-Congress?
As an educator, Jamaal first worked as a crisis management teacher in a South Bronx elementary school. He went on to work with Avenues of the World school, Negus World, and Hip Hop Saves Lives to implement an innovative social justice curriculum. He has been a member of the NY State Early Childhood Blue Ribbon Committee, where he championed early childhood learning standards, and is the founder and principal of Cornerstone Academy for Social Action Middle school. The school's curriculum emphasizes innovative public student voice, holistic education, and cultural awareness.
Latest Headlines
01.31.2022
Jamaal is past as an educator (a former school principal) has informed a lot of the policy he has pushed since being elected in 2020. He's a big supporter of social-infrastructure reform in the Build Back Better Act and was given the honor (or curse) of joining the infamous 'Squad'.
01.13.2022
Bills Be Damned
Anyone from the Northeast or the Midwest, or I suppose now Texas, knows that as the holidays near, so too does that mega whopper of a heating bill. Jamaal knows it too, which is why he's writing to the chairman of the Federal Energy Regulatory Commission—who knew we had one of those? Jamaal is urging the agency to use its authority to help protect consumers against unfairly high energy costs, like some of those insane $10,000 bills we saw in Texas last year. While you're at it, anything you can do on my cable bill?
12.29.2021
Jamaal's 2021 Roundup!
Jamaal has been focused on the fun and hot topic of infrastructure this year! Jamal introduced the Broadband Justice Act, which would require the department of housing and urban development to classify broadband Internet as a utility. Jamaal also wrote an op-ed making a strong case for why infrastructure isn't just steel and concrete, arguing the need to rethink how we think about infrastructure. After meeting with President Biden at the White House, Jamaal joined a rally crowd outside to double down on his calls for sweeping infrastructure reform. As we get ready to go into the new year, Jamaal says this is the moment!
12.16.2021
Multiracial Democracy
"America is rooted in racism, and it is time our moral imperative to tell the truth." Jamaal introduced the African American History Act with Rashida Tlaib (D-MI) and Cori Bush (D-MO) which would invest $10 million over 5 years in the Smithsonian National Museum of African American History to create educational programs that tell the truth of African American History. Jamaal had a 20-year career as an educator, and he knows how important it is to have a collective understanding of our past. This bill is one step forward to come together "as a nation and become a strong multiracial democracy that ensures the rights of all in America." Do you think this bill is enough?
12.02.2021
He CARES
We have to throw some respect to Jamaal who put his own spin on Thanksgiving week and conducted a "Week of Healing" in his district. As part of it, he took time to highlight the CARES program, which is a program available for 14-19-year-olds who need mental health and substance abuse resources. "If we give young people the tools to care about themselves and others more, we can change the trajectory of their lives and our world," he said in an effort to collaborate with local leaders on how to best use community resources. We love seeing members of Congress taking time to really focus on local needs!
MORE
Core Issues
Climate Change
Expanding Education Access
Racial Equality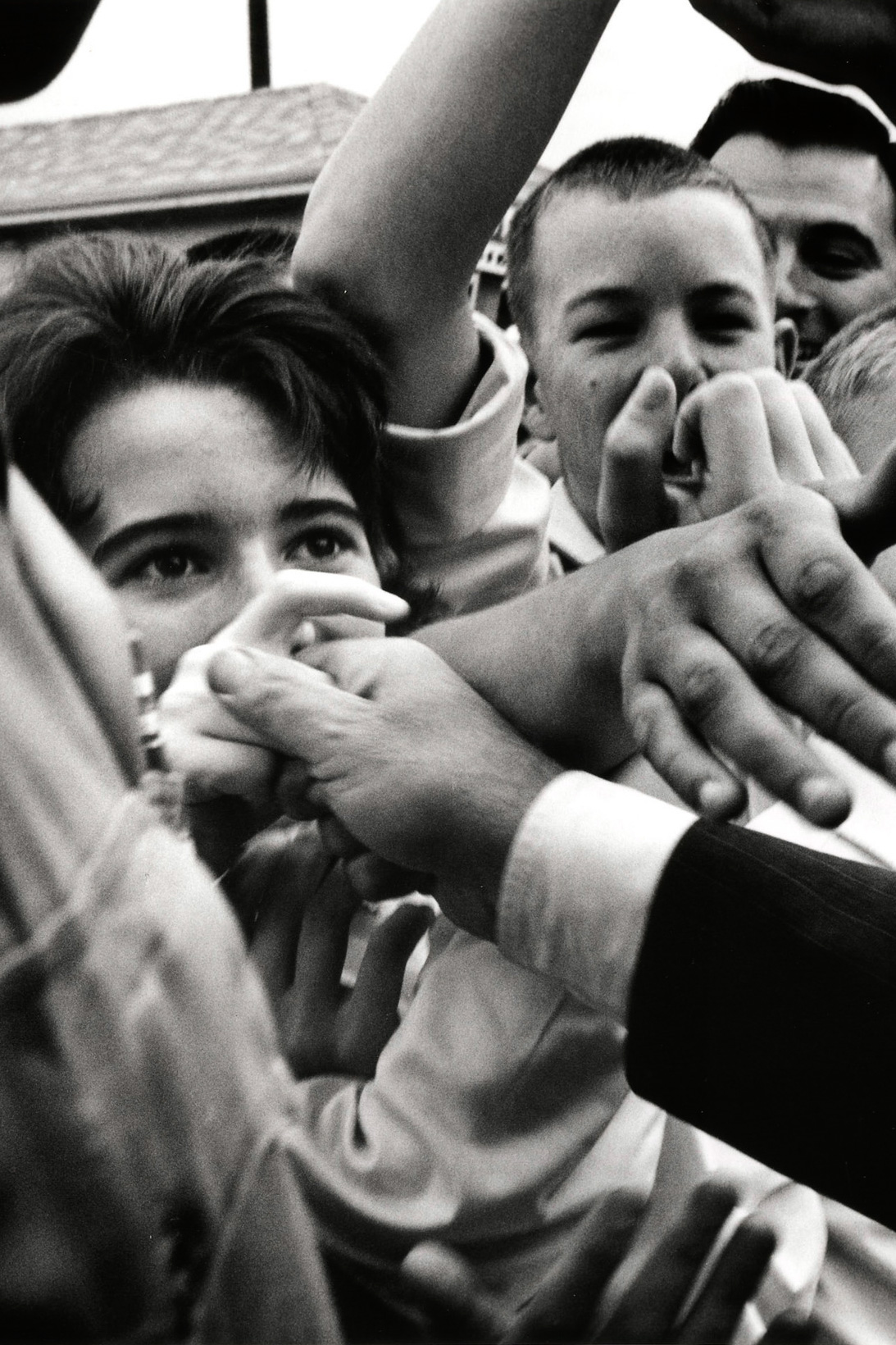 Photo: Cornell Capa, JFK Library
Next Candidate
Ritchie Torres
33, New York — 15, D