Elissa Slotkin
A member of the national security staff in both the Bush and Obama administrations who has an extensive career in intelligence.
Exit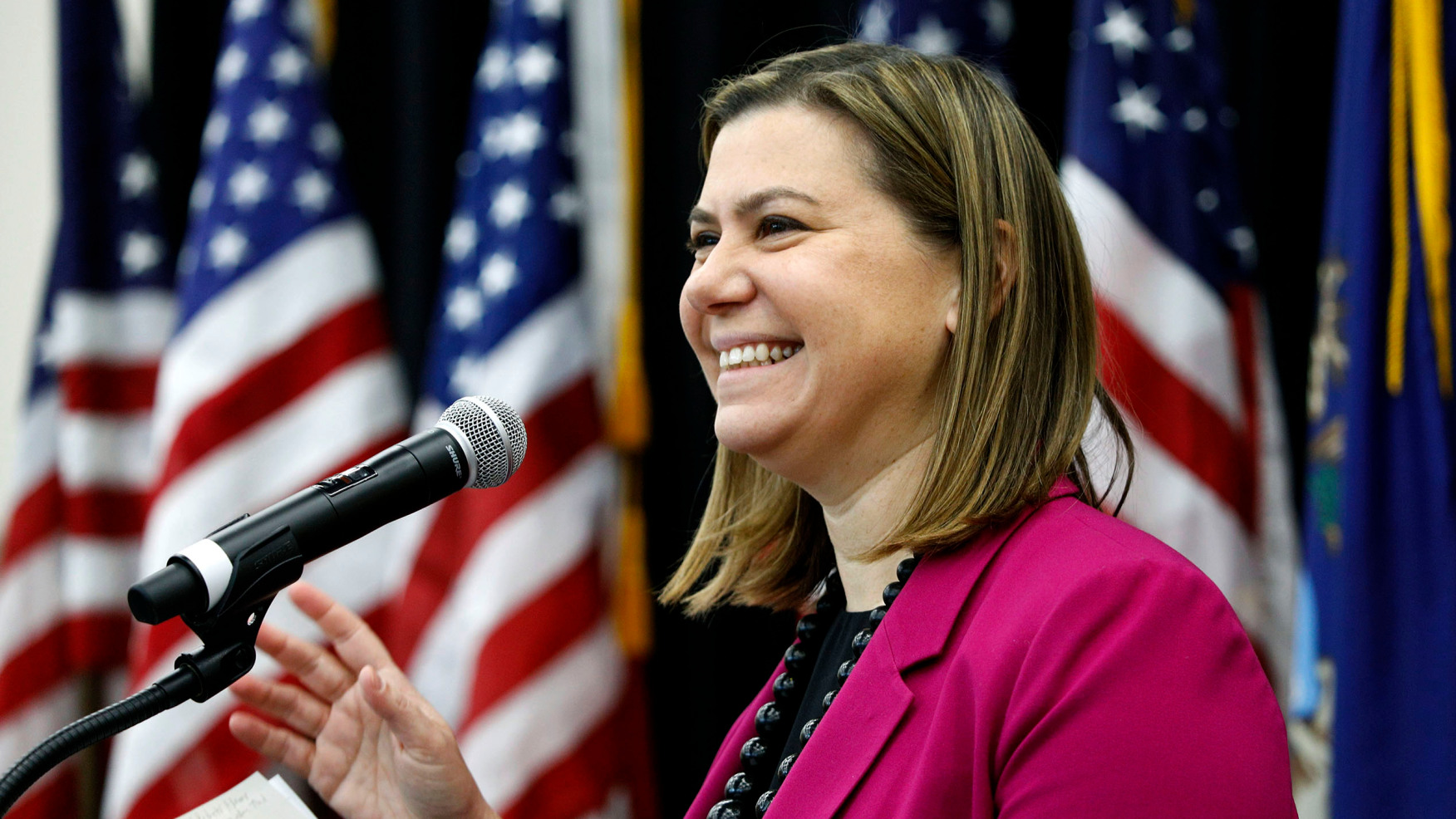 ElissaSlotkin
45, Michigan — 8, D
Who are they?
A member of the national security staff in both the Bush and Obama administrations who has an extensive career in intelligence.
Pre-Congress?
After finishing her undergraduate and graduate education, Elissa studied Arabic at the American University in Cairo and went on to become an analyst and intelligence briefer at the CIA. She then assumed leadership positions in the CIA before eventually serving on the National Security Council and in the U.S. State Department, overseeing policy for Africa, the Middle East, and Europe. After leaving the State Department in 2017, Elissa moved back to Michigan to own and operate a consulting firm before running for Congress.
Latest Headlines
10.21.2021
Victory Lap
Whenever you get your bill signed into law by the President, you've earned the right to celebrate, and if you can do that at the White House, even better! Elissa had her K-12 Cybersecurity Act signed into law, a bipartisan bill which helps protect schools from emerging cyber threats. Specifically, the bill increases coordination between schools and the Cybersecurity and Infrastructure Security Agency in order to identify threats. Given the propensity for virtual learning nowadays, the risks of hacks are only greater. Now with the directive to study and develop cybersecurity guidelines for schools, hopefully our kids just got a little safer on the playgrounds…while using their phones, ipads and whatever other devices they've snuck with them out to recess.
10.07.2021
How to Evacuate Afghanistan
New reports this week chronicle the harrowing story of how Elissa teamed up with Michigan State University to save the lives of 77 Afghan agricultural workers. MSU had been doing research and education in the war-torn country to teach local women how to produce wheat during the ongoing drought. The work was meant to empower and support local farmers to be able to support their families and communities, but the Taliban takeover interrupted their plans. Elissa jumped in to help, and chartered a plane to get the university-affiliates and their families out. After a heavy dose of chaos and confusion, the mission was a success! Now, the refugees are safe in Albania where they're awaiting their U.S. immigration paperwork. Thanks to Elissa's leadership, 77 Afghans can start their life anew!
09.22.2021
Do it For the Cloud
Elissa is an expert on cybersecurity, having served in the CIA, and several of her bills revolve around the issue that, from our perspective, is going to be one of the most important in our lifetime. So, unsurprisingly, she recently had an amendment approved by the Committee on Homeland Security which would provide an additional $60 million to the Cybersecurity and Infrastructure Security Agency to hunt down cyber attackers when they target large networks and cloud technology. Have you ever been a victim of a cyberattack? Unfortunately, we should probably get used to it…
09.10.2021
Bolstering Defense
Elissa was busy this week! She managed to get 22 (!) amendments added to the Defense Authorization Bill, a staggering legislative win. She's advocating for the testing and clean up of drinking and ground water around military bases where dangerous chemicals may be present, among a litany of other measures. "The amendments I submitted touched on a range of issues, including strengthening our critical defense supply chains and manufacturing more equipment here at home," she said. Great job looking out for our service men and women, Elissa!
08.26.2021
A Handshake that Means Something
If there's one thing everyone in Congress seems to agree about right now, it's that we've got to protect our allies in Afghanistan who risked their lives helping the American military. Elissa, who formerly worked at the CIA, signed a joint letter to the President last week asking him to expedite the safe passage of our Afghani allies. She wants to ensure the airport remains open so that any Afghani looking to flee Taliban rule can get out safely. "The world is watching us and… the American handshake has to mean something," she said on NPR. What else can we be doing to help alleviate this crisis?
MORE
Core Issues
Clean Air and Water
Diplomacy and Foreign Aid
Lowering Prescription Drug Costs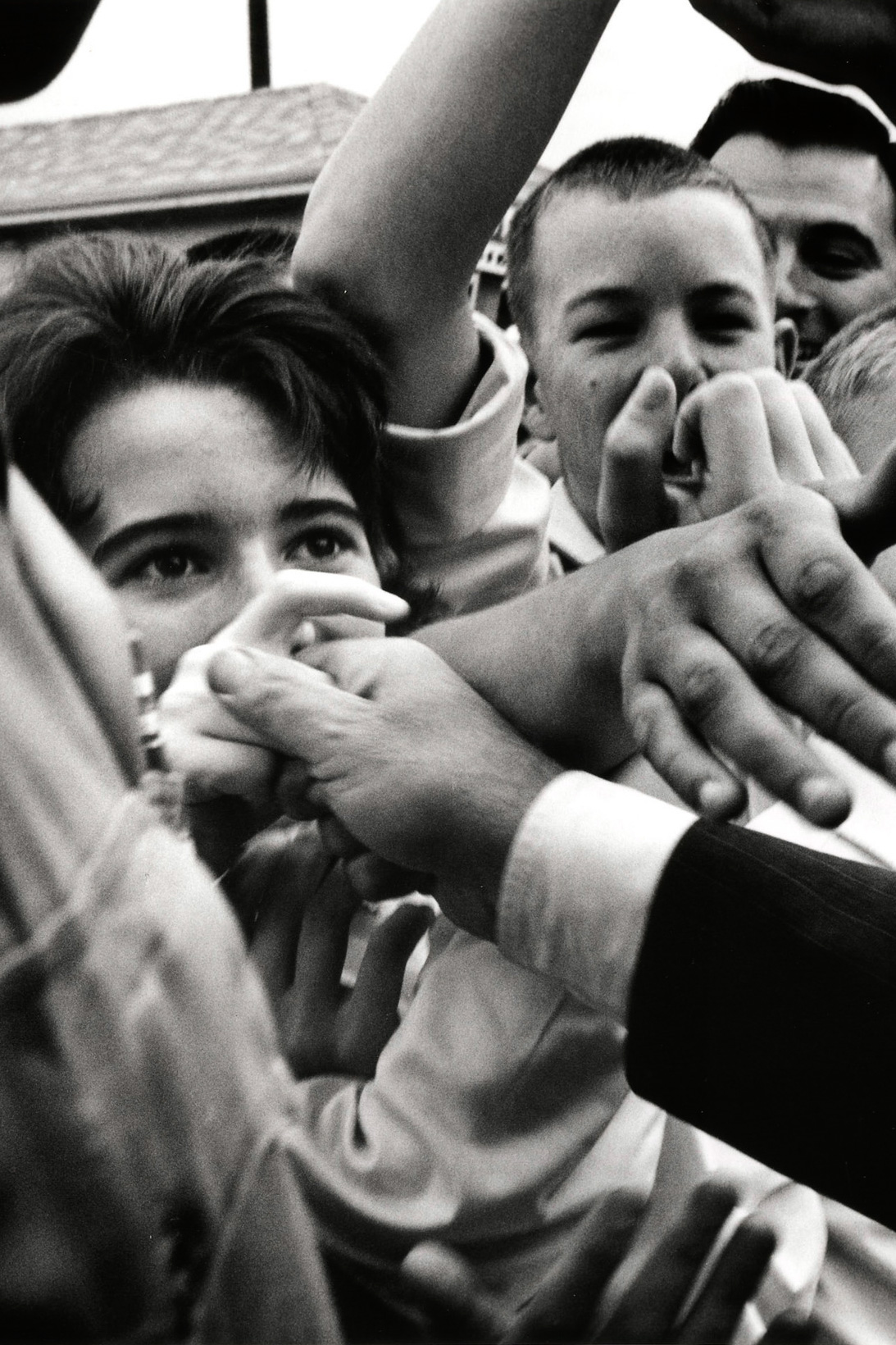 Photo: Cornell Capa, JFK Library
Next Candidate
Darren Soto
43, Florida — 9, D