Brendan Boyle
Who are they? The Irish-American son of a crossing guard and a janitor, Brendan was the first member of his family to attend college and co-founded the 'Blue Collar Caucus' in Congress, which addresses wage stagnation, job insecurity, and the future of work. Pre-Congress? Brendan worked for several years as…
Exit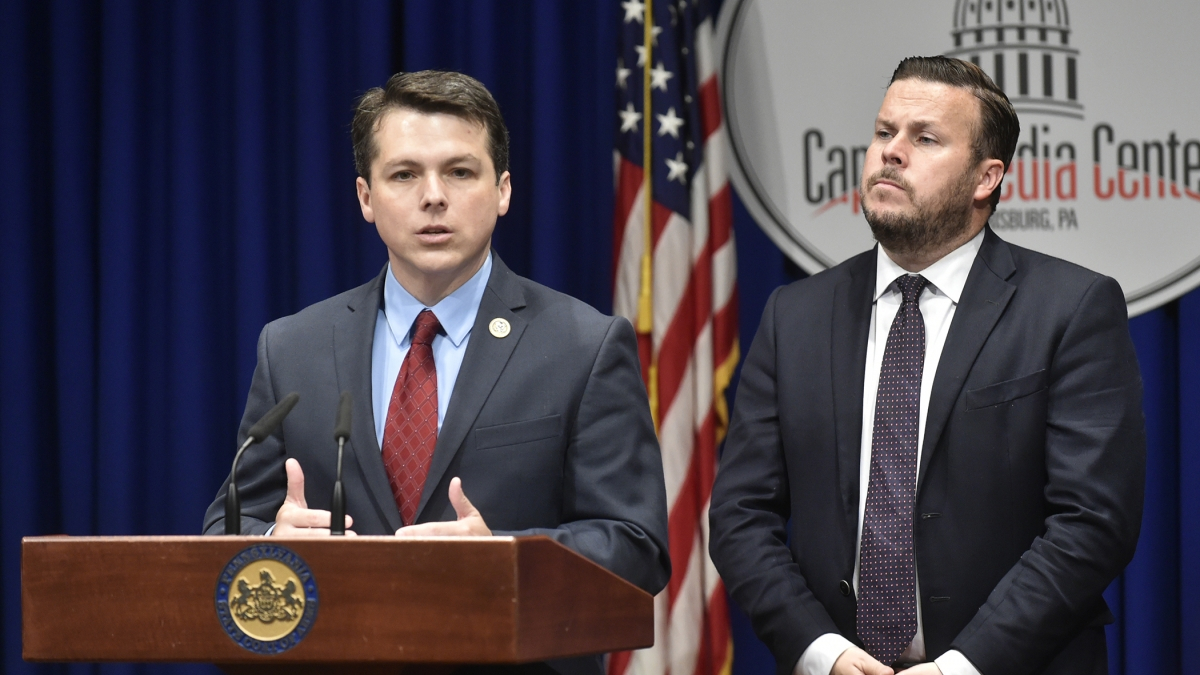 BrendanBoyle
44, Pennsylvania — 2, D
Who are they?
The Irish-American son of a crossing guard and a janitor, Brendan was the first member of his family to attend college and co-founded the 'Blue Collar Caucus' in Congress, which addresses wage stagnation, job insecurity, and the future of work.
Pre-Congress?
Brendan worked for several years as a consultant with the U.S. Department of Defense. In 2011 the Aspen Institute chose Brendan to be one of its Rodel Fellows – a group of the nation's most promising young political leaders. He went on to serve in the Pennsylvania House of Representatives alongside his brother, Kevin – the first brothers to serve in the PA House.
Latest Headlines
10.21.2021
Wait, What Debt Ceiling?
With all this debt ceiling talk, Brendan spoke out to reform the debt ceiling. Last month Brendan introduced the Debt Ceiling Reform act which authorizes the Secretary of Treasury to increase the public debt limit. Under current law, the debt limit restricts the amount of funds that the Department of Treasury may borrow to fund the federal government. Brendan was disappointed in the "temporary fix" of raising the debt limit because it does not fully solve the problem and promotes partisanship. Do you believe the Treasury Department should have this power?
10.07.2021
Blood Brother
Everyone's got family drama, but Brendan's is a little dicier than usual as his brother, PA State Rep. Kevin Boyle was arrested on Friday. He was charged with harassment and violation of a protection from abuse order that his wife previously filed. Republicans in the state House are calling for him to resign and state Rep. Boyle is also undergoing evaluation for "mental health challenges". While none of us are responsible for our siblings' behavior, it remains to be seen if any of his brother's scandals will follow Brendan to the Capitol.
09.22.2021
Teaming Up to Tax the Rich
When it comes to the hotly debated wealth tax, Brendan is on Elizabeth Warren's team. That's why he joined forces with her this week to push for the inclusion of her signature tax proposal in the Democrat's $3.5 trillion spending package. Brendan and Elizabeth propose a 2% tax on those with a net worth of between $50 million and $1 billion, with a 1% additional tax on those worth over $1 billion. If implemented, it could generate a staggering one trillion dollars in revenue. Brendan cited a poll this week that found that 78% of Pennsylvania voters support increases in both income taxes and capital gains taxes for wealthier Americans. What's your take on increasing the wealth tax?
09.10.2021
A Flood of Federal Support
Help us out, Pennsylvania governor! After severe flooding in the greater Philadelphia area, Brendan joined his congressional colleagues in asking the governor to apply for Federal disaster relief aid. "Our offices have already been contacted by a significant number of residents who are reporting extensive damage to their homes and property," Brendan said in the joint letter. Sadly, he expects the number of reports to go up in the coming days, not to mention the untold damage that severe weather will continue to cause as a result of climate change. Given the increasingly dangerous weather phenomena across the U.S., it's time we start thinking about how to respond to these catastrophes in a more streamlined manner. In the meantime, let's hope the people of Philadelphia get the relief aid they need so they can return to normal life.
08.25.2021
E is for Everyone
Covid has shone a new spotlight on our healthcare system in America and Brendan and Democratic colleagues are using the opportunity to introduce the Choose Medicare Act, which would establish a new Medicare program (Medicare Part E) that any individual not already qualified for Medicare or business can opt into. It would be self-sustaining, paid for by premiums and offered on all state and federal exchanges. "Plain and simple," Brendan said, "no American should be without health coverage." The road to universal coverage is a long one with a slim Democratic majority, but Brendan's pushing for the first steps!
MORE
Core Issues
Higher Education/Student Debt
Job Access and Security
Racial Equality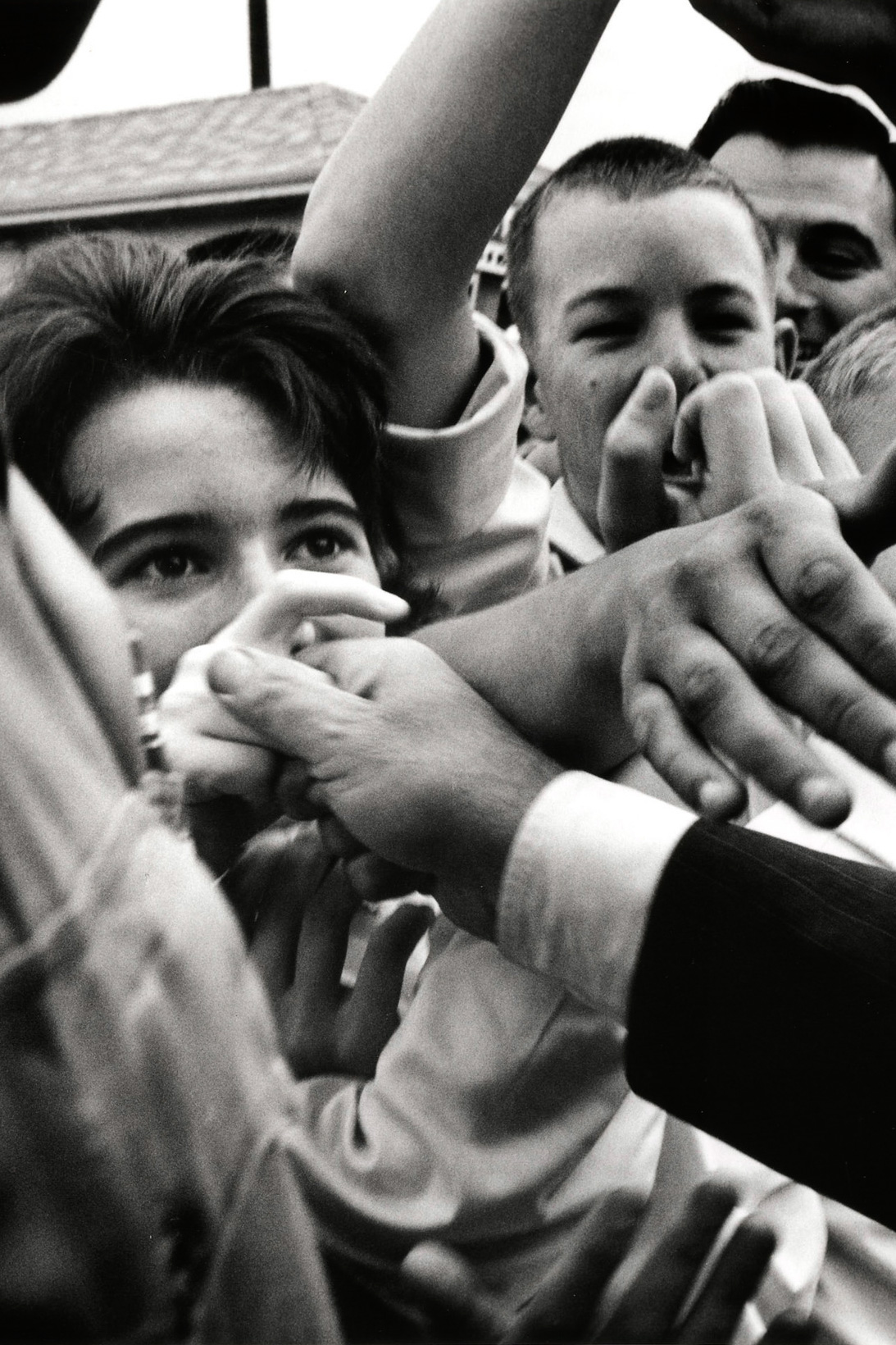 Photo: Cornell Capa, JFK Library
Next Candidate
Nanette Diaz Barragán
45, California — 44, D